Automatic pallet block cutting machine
Get The Edge Over Your Competition…
​What Does Your Facility Need? To Increase Manufacturing Speeds? Do You Need Precision Automatic pallet block cutting machine For Detailed Designs? Do You Need A Machine That Can Cut Through wood block or logs? Maybe You Just Need to Find A Machine That Will Lower Your Power Consumption without Costing You Productivity…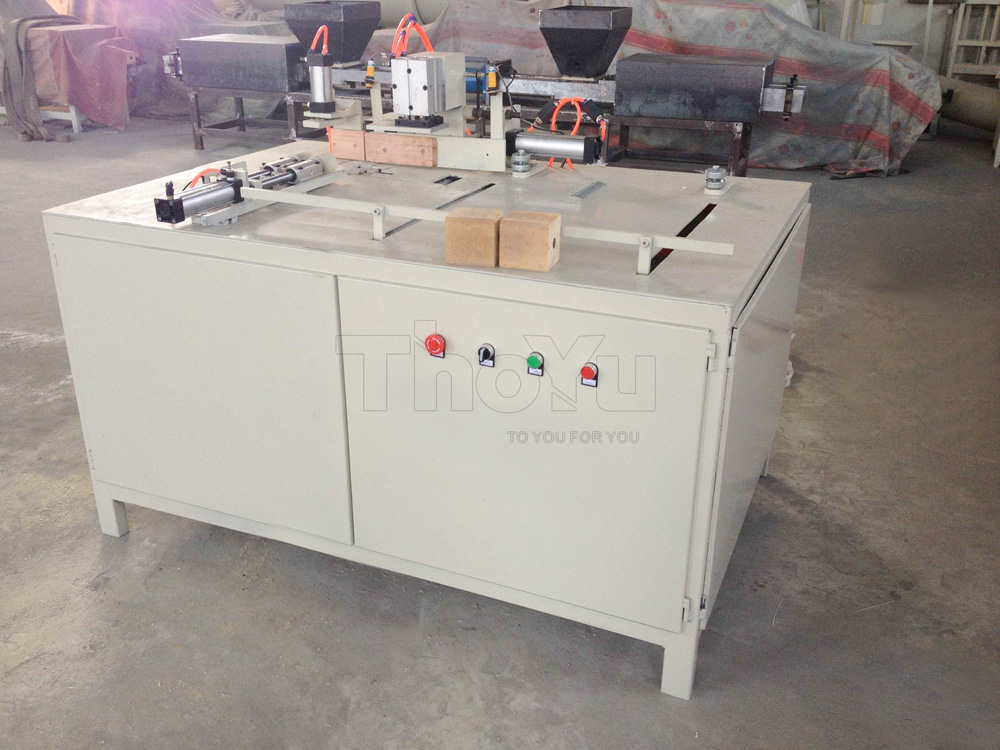 Depending On Your Needs, There Is an Excellent Selection Of Automatic pallet block cutting machine.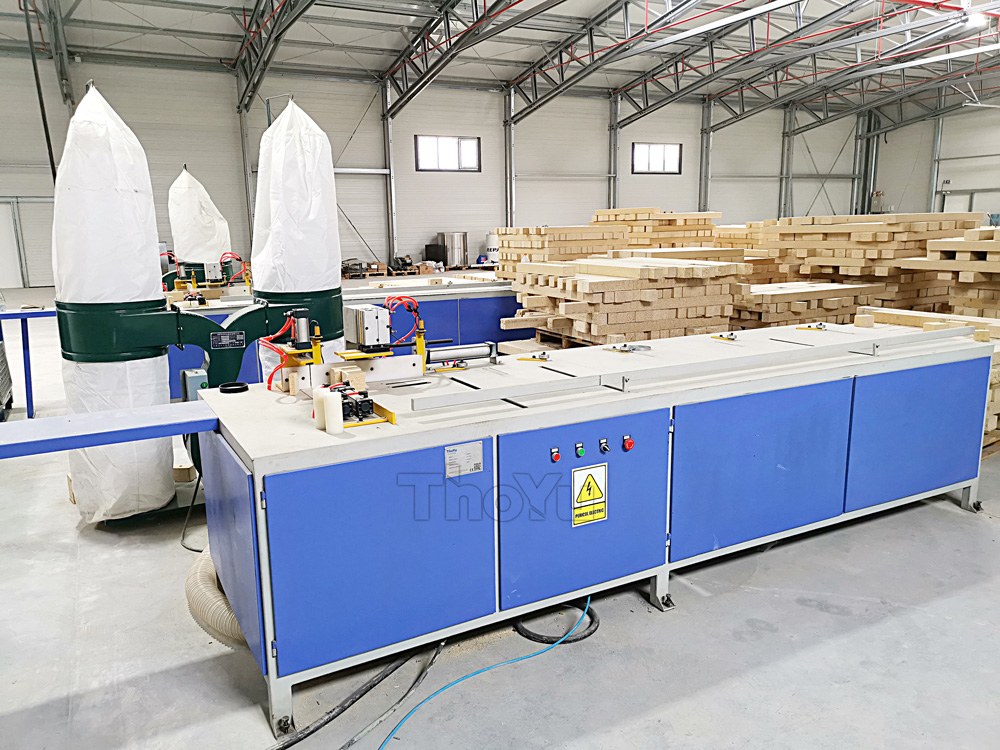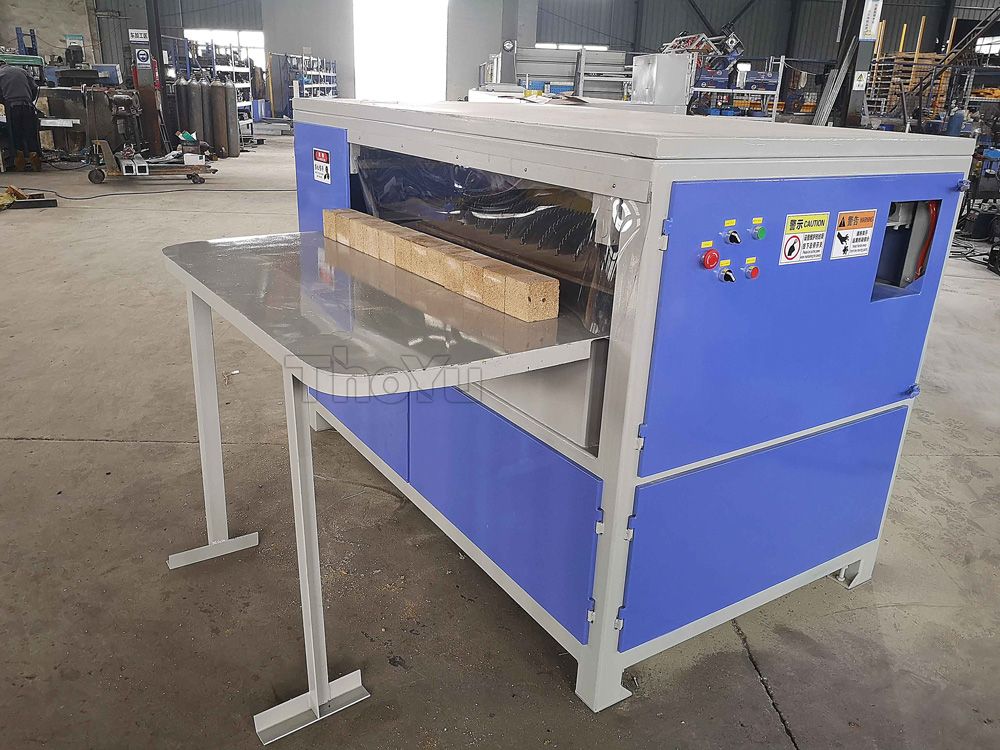 Automatic pallet block cutting machine can be used for Various sizes of wood block. There are some machines that specialize in cutting through thick and durable materials. And others still that do basic cuts at a very high speed.
Picking the right size of machine for your operation
Next, you'll need to determine the size of the operation you have going and how much capital you can invest. There are smaller Automatic pallet block cutting machine that operate more slowly but are fantastic for small orders.
However, if you need to process thousands of orders per day and have a large facility, then you'll need to increase the speed and that's where high-powered machines come in handy. These are more expensive but will save a considerable amount of time.
Our Slogan is One Company, With a Solution For Every Application. We Have been helping companies find the right machine for them for years. Let us help you find the machine that is right for you!
How does Automatic pallet block cutting machine works?
automatic pallet block cutting machine advantages
1. High precision : totally vertical, smoothly for intersecting surface.
2. High efficiency: cut blocks in 1800pcs/h, can work in 24 hours.
3. Easy operation: 1 worker can handle.
4. Low cost: little waste in cutting lose.
5. Size adjustment: can cut into different size of block.
6. Safety:  worker no touch to saw in whole process.
7. Small occupied area: < 2m³
Pallet block features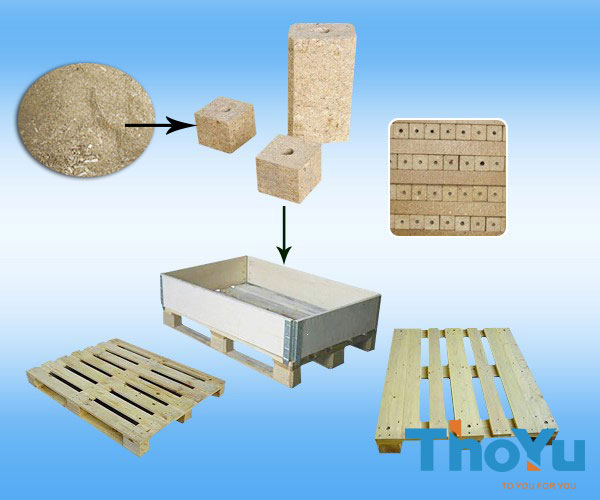 1. Free fumigation. Because the pallet block is made by hot pressing, it is free fumigation.
2. Pallet block machine could recycle the wood waste efficiently.
3. Easy to operate. One person could handle 3 machines.
4. Density of final product could get to 550-1000 kg/m3.
automatic pallet block cutting machine parameter
Size
(mm)
Weight
(kg)
Power
(kW)
Dia of Saw
(mm)
Capacity(pcs/h)
1600*1200*1300
200
5.5
400
1800
Pallet block size is 90*90 mm, 90*100 mm, 100*100 mm, 80*90 mm. If you have special requirements, we could customize, while it is at the range from 75 mm to 145 mm. Besides, one pallet block machine could make two different sizes block.
Thoyu mainly produces wooden pallet equipment, providing professional, standardized and efficient products. Welcome the vast number of new and old customers call to consult.
Landline: +86-371-61877373
Mobile: +86-13733828553(24*7 hours)
Email: sales01@thoyu.com
Zip: 450000
Address: 1602, Building 9, Henan E-commerce Industrial Park, High-tech District, Zhengzhou, China