Wood block cutting machine for sale|Automatic wood block cutting saw
The automatic wood block cutter is mainly used to cut the wood block and can be used on the wood block production line. The automatic wood cutting machine has a simple mechanical structure and is convenient to operate. It can cut 1200-1500 pieces per hour with high work efficiency. During the whole cutting process, the worker will not touch the cutting saw blade, so it is very safe to use. This automatic wood block cutter has a very broad market and is widely used in the processing of wooden pallets.
Introduction of automatic wood cutter
Automatic wood block cutting machine is a special equipment used to cut off the wooden blocks, mainly used in wooden block production lines. The block cutting machine is improved on the basis of ordinary push saws and is mainly used for cutting wood chips. This equipment can be used for the automatic cutting of multi-layer board wood block and solid wood squares. The machine can automatically load materials. Driven by the cylinder, the wood block automatically moves forward, and then the saw blade cuts the wood block. During the operation of the machine, there is no need for human involvement, which saves manpower and is safe and efficient.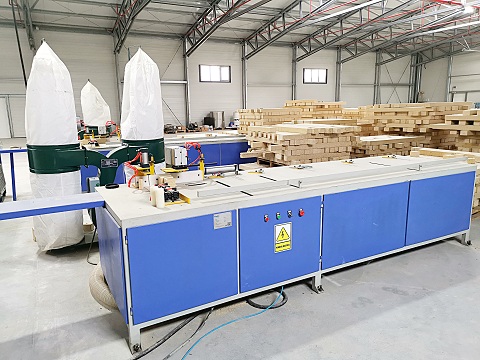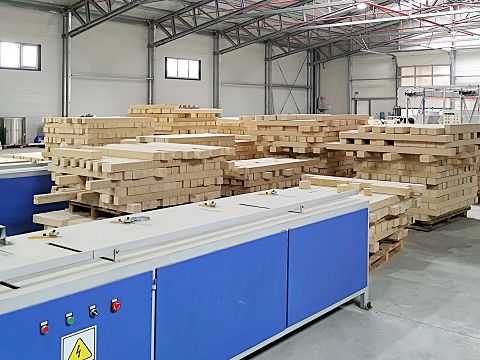 Working principle of wood block cutting machine
First, put the long wooden block on the working panel of the machine. After starting the wood cutting saw, the wooden block will be automatically pushed forward to the pressing system. The sensor switch of the pressing system senses the wooden block and presses it down, and pushes it to the sawing system. When the wood block is sent to the sawing system of the wooden block cutting machine, the saw blade automatically lifts and cuts the wood block. The equipment has a dust removal outlet, and the waste wood chips can be connected to the workshop dust bag to be discharged.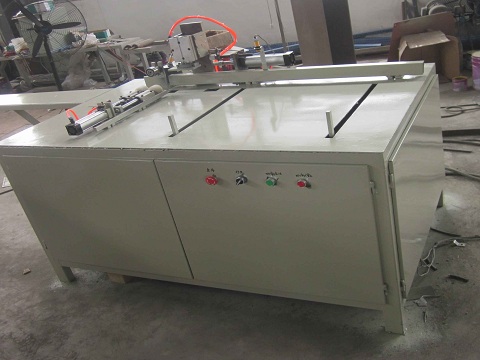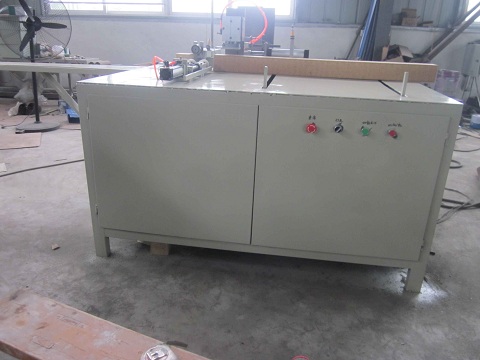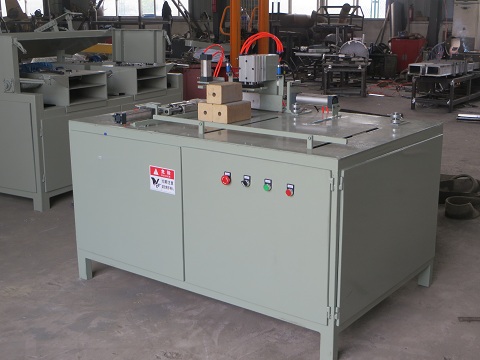 Features of auto wood block cutting machine
High precision : totally vertical, smoothly for intersecting surface
High efficient: cut blocks in 1800pcs/h, can work in 24h.
Easy operation: 1 worker can handle
Low cost: low waste in cutting lose.
Size adjustment: Can cut different size of block.
Safety: worker no touch to saw in whole process
Small occupied area: <2m3
Advantages of automatic wood block cutter
When the wood cutting saw is cutting, the position of the saw blade can be set according to the required size, and it can be cut at one time. The cutting position is accurate, the surface is flat, and the length of each section is the same. The cutting speed of the machine can be adjusted on the control panel. After inputting the cutting length on the control panel of the machine, manual adjustment is not required, and it is suitable for cutting foot piers of various specifications. The processed surface after cutting is smooth and flat, and no secondary processing is required.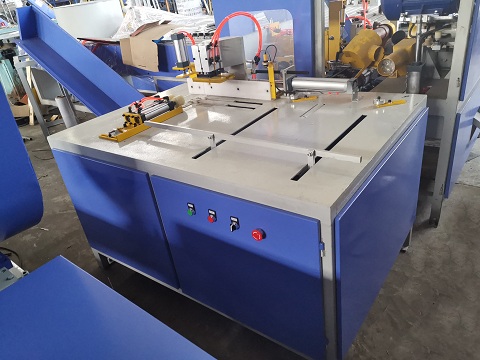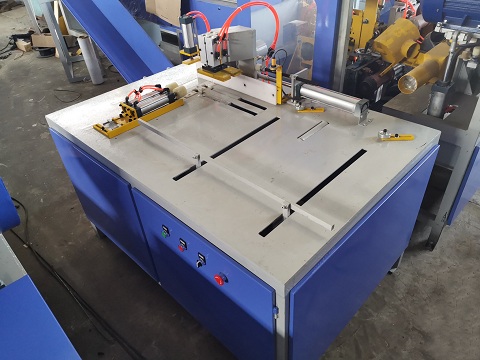 Parameters of wood block cutting saw
| | |
| --- | --- |
| Model | TYQD-1 |
| Dimension | 2250*1230*1660mm |
| Weight | 300kg |
| Power | 4KW (could customize) |
| Voltage | 380V 50Hz 3P |
| Capacity | 1m³/h |
Related Products