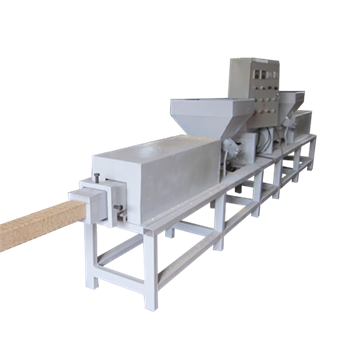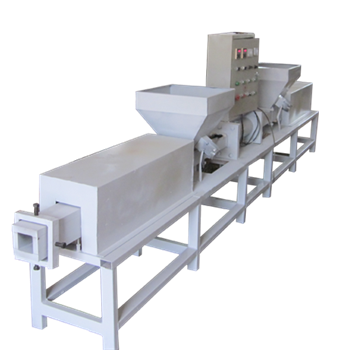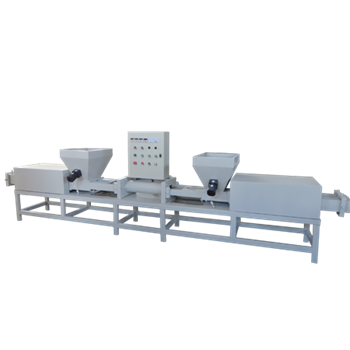 wood block machine with single-head
Height: 75-145mm Width: 75-145mm
Power:12-19Kw
Glue Consumption:70-90 kg/m³(calculated as 550kg/m³)
Density of final product:550-600kg/m³
Capacity:2-5m³/24h
Voltage:380V,3phase,50Hz(motor could be customised)
Weight:1000kg
Dimension:5500*600*1500mm
Introduction of Wood Block Machine
wood block machine is used to make euro pallet blocks which is used into the transportation and packing. The pallet block's size can be made by customer's demands. The end product is with a hole inside or the solid one.
The raw material is sawdust and wood shavings, also the glue(urea-formaldehyde resin)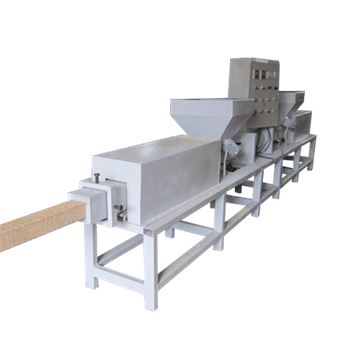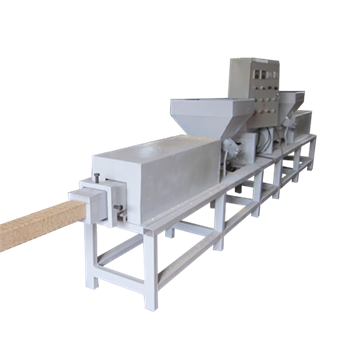 The advantages of final product from Wood Block Machine
A. free of fumigation. Because the block is made by hot pressing, it is free of fumigation.
B. it could recycle the wood waste efficiently.
C. easy to operate. one person could handle 3 machines.
D. Density of final product could get to 550-800kg/CBM. You could choose what you need.
Block Sizes
Normally 90*90mm, 90*100mm, 100*100mm,80*90mm. If you have special requirements, we could customize while it is at the range from 75mm to 145mm. Besides, one machine could make two different block sizes.
Parameters of Wood Block Machine
Size(mm)
Weight(kg)
Power(Kw)
Density(kg/m3)
Capacity(m3/24h)
4800*780*1320
1050-1500
12-19
550-600kg
2-5
Block size: 75-140 in width, 75-140 in length. Customized by customer required.