compressed wood pallet machine is a pallet making machine,which is producing compressed wood pallet,also called wood pallet machine,presswood pallet machine and more.
what is compressed wood pallet
compressed wood pallet is made of raw materials such as wood shavings, plant straws, and so on. compressed wood pallet is one time press moulding with the overall structure of the board and 9 support feet. The upper surface of compressed wood pallet plate is flat and smooth, to meet the transport of various goods, the lower surface with the stiffener. It is that the longitudinal and horizontal balance of the board, nine feet can meet the four-way distribution by the fork, and compressed wood pallet is ideal for logistics transport.
compressed wood pallet machine
compressed wood pallet machine is our featured product, which meets the requirement of environmental protection. With the advantages of light, non-toxic and tasteless, waterproof, anti-explosion and anti-skid, high recycling value and so on, the compressed wood pallet has been widely used in the storage and transportation of many industries such as food, tobacco, pharmaceuticals, chemical, machinery, electronic appliances, auto parts, beer and others, which greatly improve the work efficiency.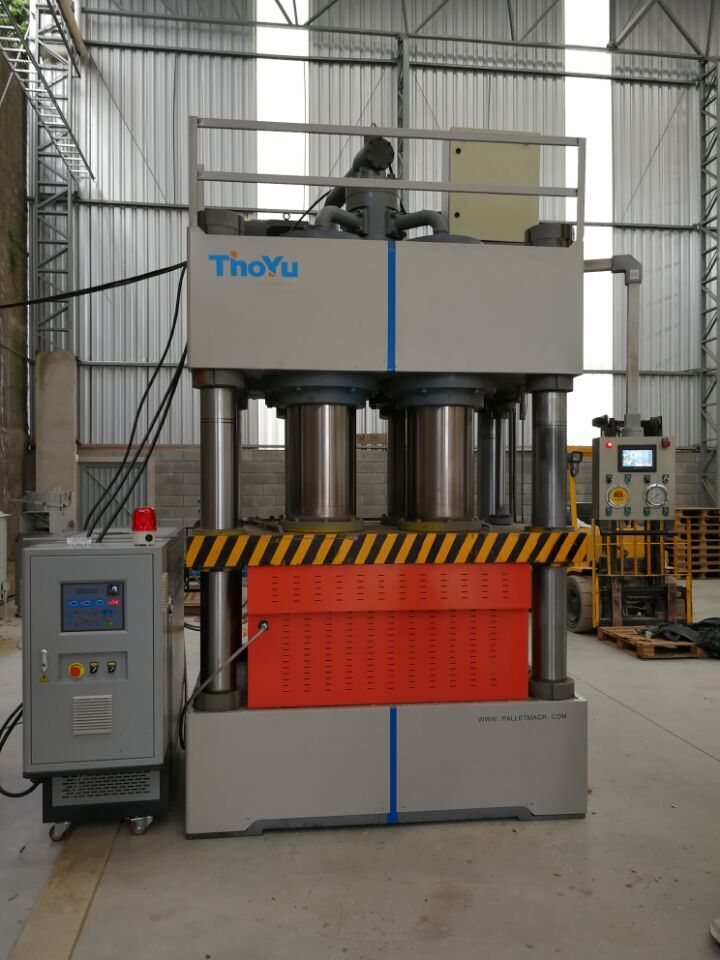 how to make compressed wood pallet
step 1: gather the materials containing wood fiber and eliminate the impurities, then chip to chips.
step 2: crush the materials containing wood fiber.
step 3: dry the crushed materials to 5% moisture content.
step 4: evenly mix the dried materials with glue according to the certain proportion.
step 5: fill the mixed materials into the compressed wood pallet machine and press them into compressed wood pallet.
Anything containing wooden fiber could be used as the rew materials, so the wide sources of raw materials save the manufacturing costs of the product to a great extent.
Thanks for reading, if you are interested in our compressed wood pallet machine or pallet block machine, else have any feedback or questions, you can Email us: sales@palletblockmachine.com or leave a message to us. Waiting for you inquiry.
http://woodblockmachinefromchina.blogspot.ru/2018/04/china-manufacturer-presswood-pallet.html