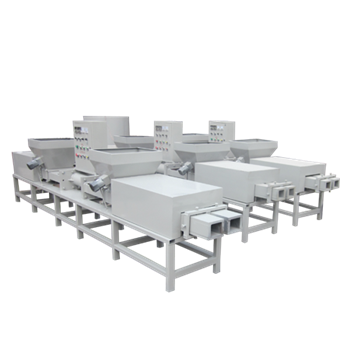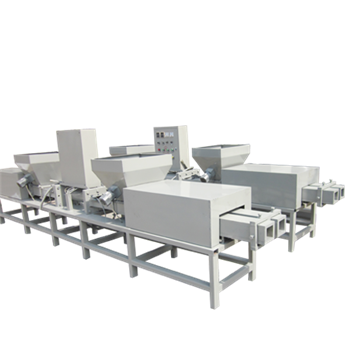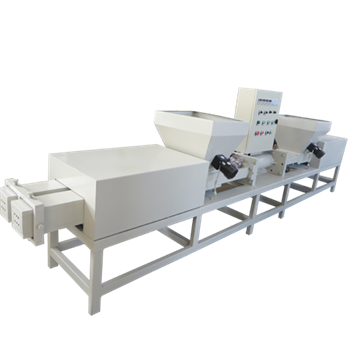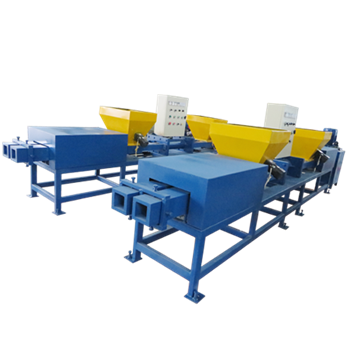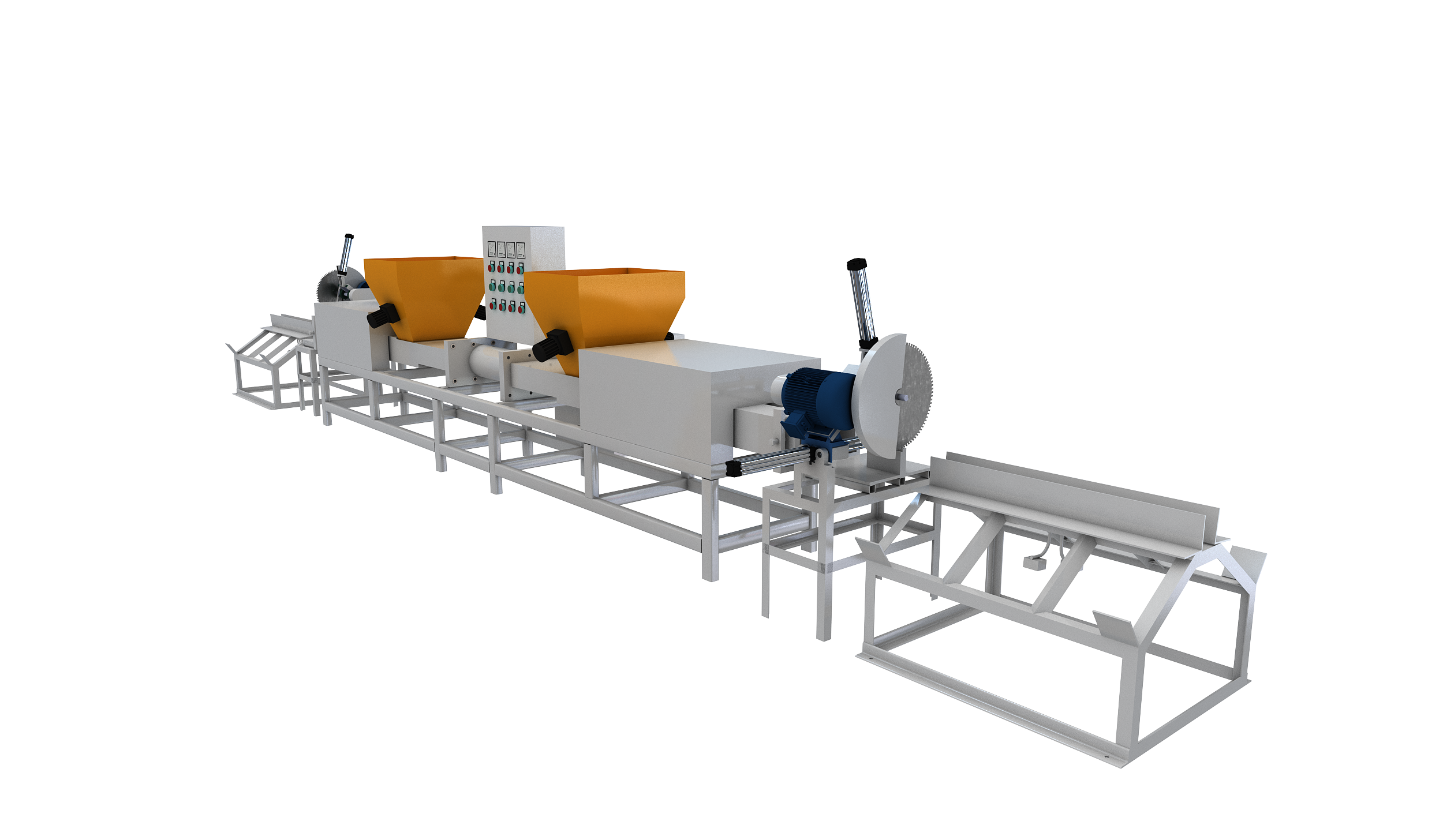 wood pallet block machine with double head
Height: 75-145mm Width: 75-145mm
Power:around 22Kw
Glue Consumption:70-90 kg/m³(calculated as 550kg/m³)
Density of final product:550-600kg/m³
Capacity:4-6m³/24h
Voltage:380V,3phase,50Hz(motor could be customised)
Weight:1500kg
Dimension:8000*700*1500mm
Introduction of Wood Pallet Block Machine  
wood pallet block machine is used to produce wood blocks for wood pallets, also called compresswood block making machine. Pallet block making machine mainly includes three types of specifications: single head,double heads and triple heads.
The block is used to make the pallet feet which is for the transportation or storage pallet. The final product could get the E1 grade. The pallet feet could be solid without hole in the center, also could be hollow.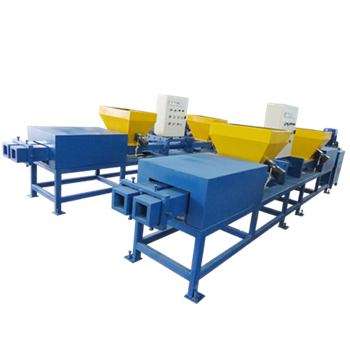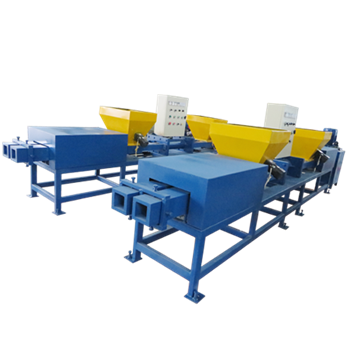 The advantages of final product from Wood Pallet Block Machine
A. free of fumigation. Because the block is made by hot pressing, it is free of fumigation.
B. it could recycle the wood waste efficiently.
C. easy to operate. one person could handle 3 machines.
D. Density of final product could get to 550-800kg/CBM. You could choose what you need.
Wood Block Sizes  
The block sizes the machine can make are normally 75*75mm, 90*90mm, 90*100mm, 100*100mm, 80*90mm. If you have special requirements, we could customize for you, but it is at the range of 75mm to 145mm.
About wood pallet block machine, to offer you the professional quotation (information of the most suitable machine), I have some questions to check with you:
1, what is the block size you wanna make?
2, hollow block or solid block?
3, just the block machine needed or the production line needed?
4, if production line, what will be the raw material and what is the moisture of the raw material?
5, our motor is 380-415V, 50HZ, 3-phase. If different, what is yours?
6, if you need CFR or CIF price, which will be the destination port?
Parameters of Wood Pallet Block Machine
Model

Length and width of block

Power (kw)

Production efficiency(m³/24h)

Dimension with saw(m)

Weight (kg)

TYS

75-145mm

14.26

2-3

8*0.6*1.5

1000

TYD

22.26

4-6

8*0.7*1.5

1500