Wood pallet stringer slot making machine is used to make 4-way pallet by notching the pallet stringer, which is also called wood pallet grooving machine.
The pallet string notching machine is mainly used for string wooden pallets and it has a great quality and high efficiency. wood pallet grooving machine is a kind of special requirements in the production of wooden pallets. Also known as the "American wood pallets", this wood pallet grooving machine is for wood pallets longitudinal automatic dredging, milling slot, dual-slot open at the same time, and smooth slot with the same size.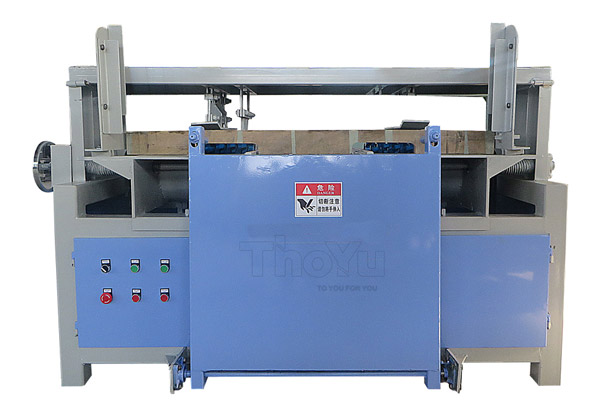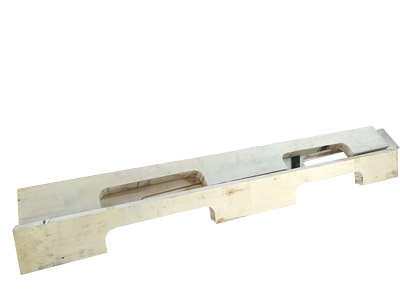 Wood pallet stringer slot making machine is special process for wood pallet processing, which it can be fork from four directions by forklift. It becomes popular pallet type in the world. It is suitable for different notching size, and it also can be customized according to customer demands.
Features
Notching length is adjustable, and the max notching length is 370 mm.
The cutting blade is adjustable, can easy to change cutter, and cost-effective.
The machine heads with alloy material, with high hardness, wear resistance, strength and toughness, heat resistance, corrosion resistance and a series of excellent performance, thus ensuring the long-term performance.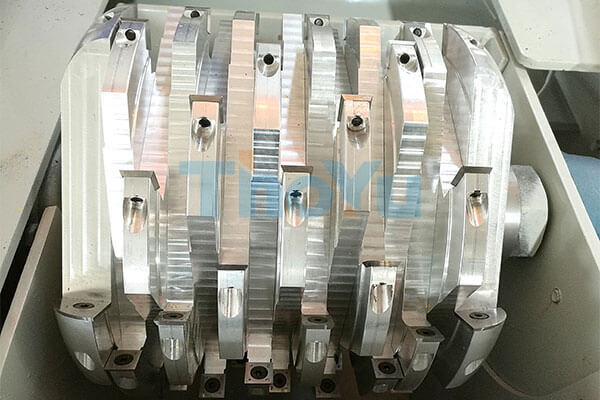 Continuous feed, work platform automatic discharge mode, you can also open a dual-slot, Trench smooth without rough parts, standard size, high precision, and adjustable slot depth specifications.
Reliable security guards, when workers operate completely without touching knives.
Wood pallet stringer slot making machine is high-quality, safe, practical, efficient and a series of properties, so that more wood pallet wood factory automation to improve mechanically, completely replace the previous trough excavation work manually.
Wood pallet stringer slot making machine parameter
| | | |
| --- | --- | --- |
| Model | TY-400KC | TY-1800KC |
| Overall dimension | 1250*1250*1280 mm | 2000*1200*1280mm |
| Stringer length | Unlimited | Less than 1400mm |
| String thickness | 40-60 mm | 40-60 mm |
| Stinger width | 80 mm | 80 mm |
| Max slot depth | 230 mm | 230 mm |
| Max slot width | 45 mm | 50 mm |
| Capacity | 800-1200 pieces/hour | 1500-1800 pieces/hour |
| Net weight | 600 kg | 1000 kg |
Maybe you are interested in Stringer pallet production.

Equipment: CNC Wood Saw machine, Wood pallet stringer slot making machine, Pallet deck board chamfer making machine,  Automatic wood pallet nailing machine.
Capacity: 1 pallet/ 1 minute/ 1 man
Investment cost: $60,000-70,000
Pallet size: for all sizes (standard and non-standard)
Easy size adjustment in half an hour
Workers: 4-5
Warranty: 1 year (except for consumables)
Provide wood waste treatment solutions
We also provide pallet supporting products, which ensure the security of goods and workers, such as nailer, pallet nails, stretch film, wrapping machine, pet strap, adhesive tape, and pallet handling equipment, and so on.