presswood pallet making machine is a new type of one time forming machine manufacturing presswood pallet,the presswood pallet can be used for packing also for stock storage as bearers, and environmental friendly.
PRESSED WOOD PALLETS
Lightweight, economical pallets.
ISPM 15 exempt for export shipping.
Stack up to 50 pallets in 8 feet!
No nails to worry about.
save on truck space with smaller loads.
800 x 600 mm most common pallet size in European markets.
Recyclable.
Larger quantity quotes available.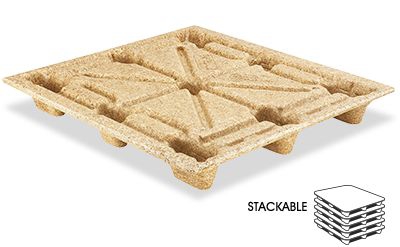 presswood pallet making machine features
The raw materials suitable for this presswood pallet making machine can be waste wood, scrap of the wood, bamboo, straw, waste kraftpaper and so on,presswood pallet machine is a very good equipment for wood recycling.