Pallet block machine is very familiar to many people.
As we know, it is very important that to buy the appropriate Pallet block machine. But there are a lot of pallet block machines in the market. However, you maybe think that it is a large and risky investment of buying pallet block machine. So you will look over a mess of factories. And then you make your decision to buy machines from the supplier you trust.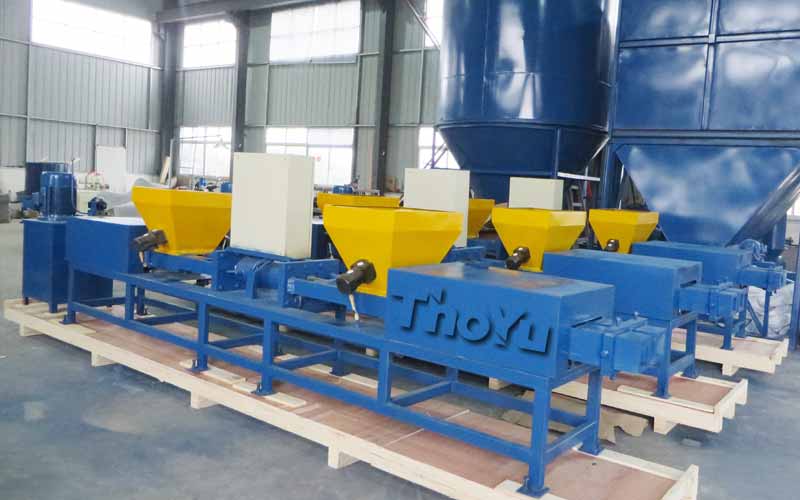 Introduction of  Pallet block machine
Pallet block machine is used to make euro pallet blocks which is used into the transportation and packing. The pallet block's size can be made by customer's demands. The end product is with a hole inside or the solid one.
The raw material is sawdust and wood shavings, also the glue(urea-formaldehyde resin)
The advantages of final product from Pallet block machine
A. free of fumigation. Because the block is made by hot pressing, it is free of fumigation.
B. it could recycle the wood waste efficiently.
C. easy to operate. one person could handle 3 machines.
D. Density of final product could get to 550-800kg/CBM. You could choose what you need.
Block Sizes
Normally 90*90mm, 90*100mm, 100*100mm,80*90mm. If you have special requirements, we could customize while it is at the range from 75mm to 145mm. Besides, one machine could make two different block sizes.
Parameters of Wood Block Machine
Size(mm)
Weight(kg)
Power(Kw)
Density(kg/m3)
Capacity(m3/24h)
4800*780*1320
1050-1500
12-19
550-600kg
2-5
Block size: 75-140 in width, 75-140 in length. Customized by customer required.
Pallet block machine line includes Single-head wood block machine, Double-head wood block machine, Three-head wood block machine.


ThoYu pallet machinery ongoing research seeks to further increase the understanding of the relationships between the design and performance of wood pallets and the entire unit load, to obtain even greater resource efficiencies in the future.
Need a custom box? presswood pallets and cases to your specification:Just send us the size… It's simple and fast!Get a quote before you order, normally the same working day.
ThoYu provides you semi-automatic and fully automatic wooden pallet production line. What's more, you also can produce different types of pallet according to your need. At the same time, one set of 
wooden pallet machine
equips with one set of the mold. If you want to produce different pallet, you just change the mold only.