plastic pallets are not new to the pallet scene, but they do offer some benefits that wooden, steel and paper pallets cannot provide. The plastic pallets are made of high-density polyethylene allowing the pallets to be more durable and stronger than wooden and paper pallets. And like most pallets, plastic pallets are recyclable as well. Many types of businesses use plastic pallets such as grocers, car parts stores, bakeries, and more.
Find Pallets like these at ThoYuPallets.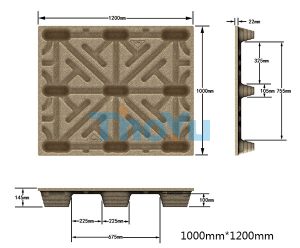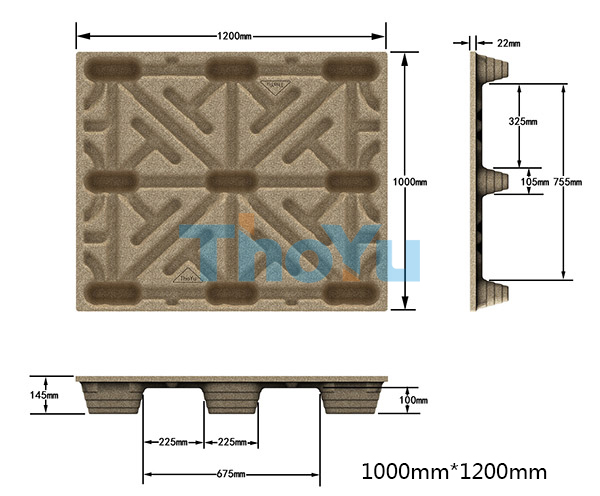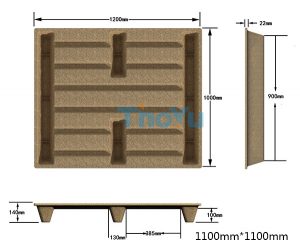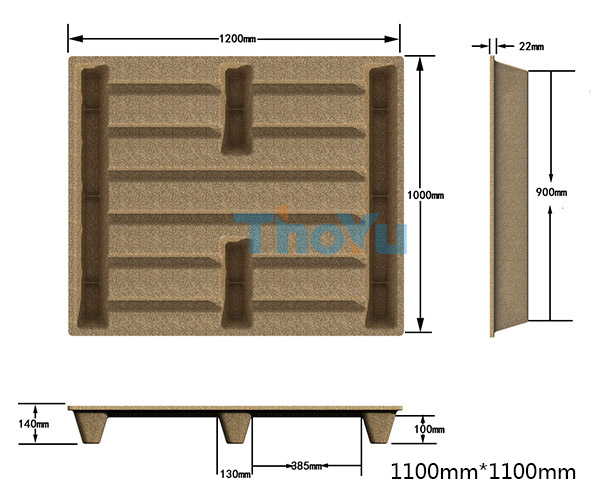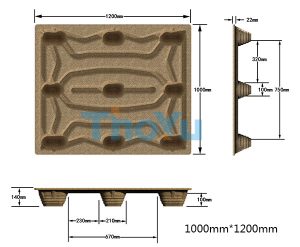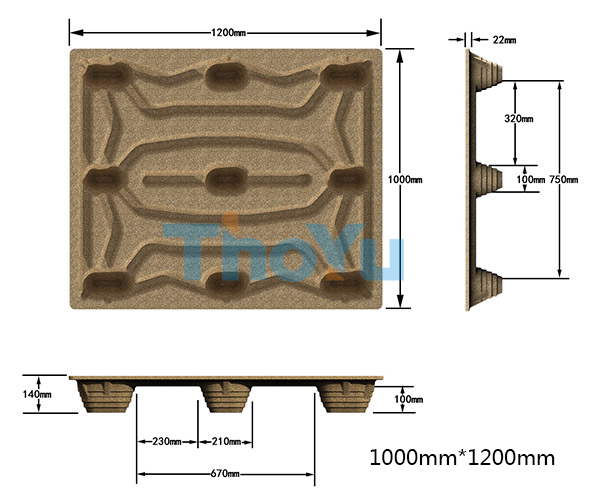 Plastic pallets
One of the several benefits of having plastic pallets is they are cheaper and easier to keep up with shipping regulations. Because pallets are shipped around the world and across the country, there is a chance that the pallets potentially transfer harmful plant disease, insects, and other foreign life. Since each place has a specific environment, moving pallets from one temperament to another could possibly destroy the receiving environment. The rules for transporting plastic pallets is they need to be cleaned. Unlike wood and paper pallets, plastic pallets only need to be sanitized or steamed cleaned, instead of requiring chemical and heat treatments. Used plastic pallets are environmentally friendly and the cost over their lifetime is cheaper than wood pallets.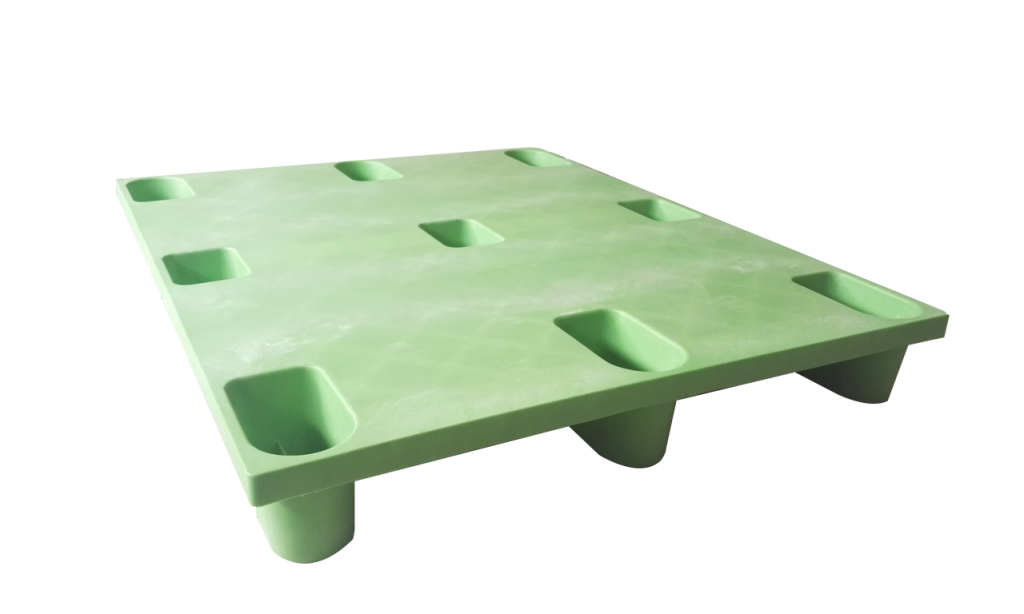 Advantages of plastic Pallets
A fun benefit of plastic pallets is they come in many colors.
Other useful benefits of using plastic pallets is that they can withstand mother nature better than wood.
Plastic is malleable.
For more information about Plastic pallets, Contact us Email: sales01@thoyu.com or visit my www.maituopan.cn website.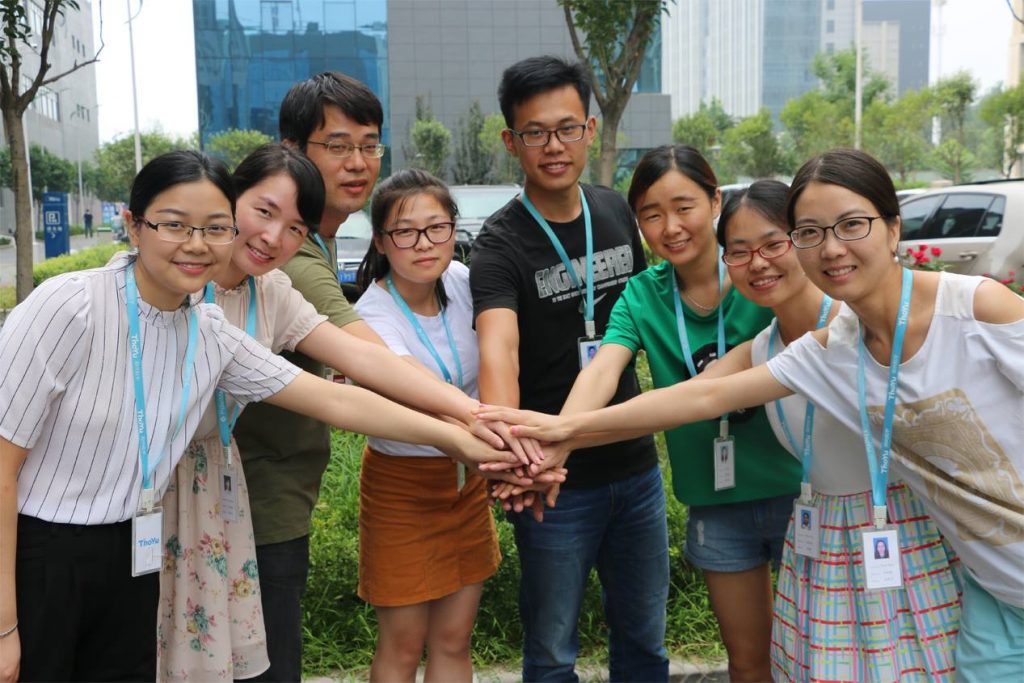 Are you interested in the manufacturing process of molded pallets?
ThoYu pallet machinery ongoing research seeks to further increase the understanding of the relationships between the design and performance of molded Pallets and the entire unit load, to obtain even greater resource efficiencies in the future.
Need a custom box? molded Pallets and cases to your specification:Just send us the size… It'
s
simple and fast!Get a quote before you order, normally the same working day.
ThoYu provides you different types of pallet . What's more, you also can produce semi-automatic and fully automatic molded Pallets production line according to your need. At the same time, one set of 
wooden pallet machine
equips with one set of the mold. If you want to produce different pallet, you just change the mold only.
Thoyupallets is dedicated to serving customers with cost-effective, safe and customer-driven solutions. We have positioned ourselves to meet the ever-changing needs of our customers, and are experienced with designing and delivering high-quality pallets.