Russian clients visited thoyu molded wood pallet machine factory on 17th April, 2018. And they had a nice visit and a good day.
The company of Russian clients involves in many fields like agricultural machines, forest industries, and so on. But, they also want to build automatic molded wood pallet production line. They have their own farmland and forest region. Raw materials are sufficient for them to be produced molded wood pallet.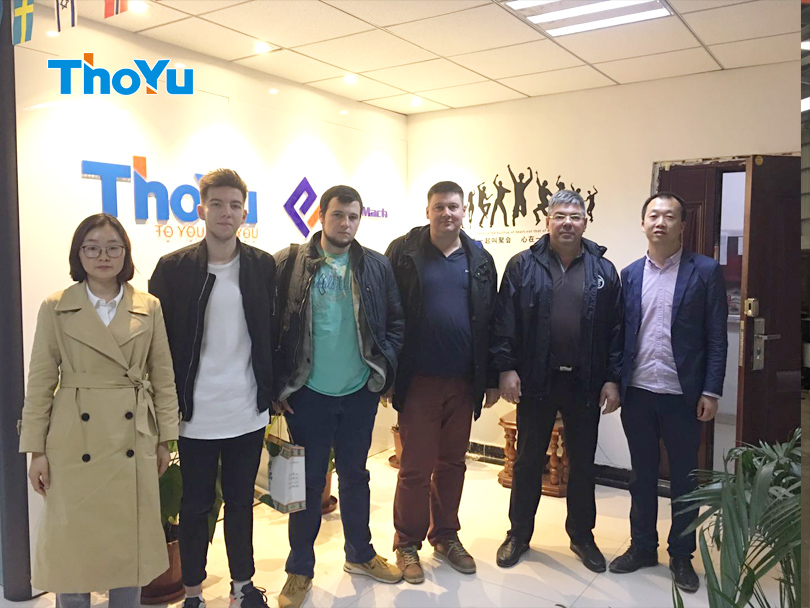 The Russian customer is satisfied with the performance of molded wood pallet equipment after testing them. And they also spoke highly of the working conditions, and the equipment construction. And we also introduced molded wood pallet equipment to our Russian clients in detail. But, they know little about our new wood pallet equipment. However, they just know about the traditional wooden pallet equipment.


ThoYu pallet machinery ongoing research seeks to further increase the understanding of the relationships between the design and performance of wood pallets and the entire unit load, to obtain even greater resource efficiencies in the future.
Need a custom box? presswood pallets and cases to your specification:Just send us the size… It'
s
simple and fast!Get a quote before you order, normally the same working day.
ThoYu provides you semi-automatic and fully automatic wooden pallet production line. What's more, you also can produce different types of pallet according to your need. At the same time, one set of 
wooden pallet machine
equips with one set of the mold. If you want to produce different pallet, you just change the mold only.