1. Introduction of Compressed sawdust pallet machine:
Sawdust pallet machine can press wood sawdust , wood shavings and other kinds of wood waste into wood pallets. After crushing, drying,gluing and high temperature and high pressure those waste will become a strong pallet.
2. Raw Material:
Wood sawdust, wood shavings, wood chips, wood wools and other kinds of wood waste.
3.Technical Parameters of sawdust pallet machine:
| | |
| --- | --- |
| Model | TY800 |
| Working pressure | 800t |
| Pallet density | 800-850KG/ m³ |
| Oil tank QTY | 290/4Pcs |
| Pressing heal cycle | 35s |
| Capacity | 120-150pcs/day |
| Shaping cycle | 450s |
| Dimension | 2300*1300*4300mm |
| Weight | 9800 kg |
4. Processing Steps:
a. crushing the wood branches, wood waste into wood wools.
b.drying the wood wools, wood sawdust or wood chips
c. mix the wood waste with glue water.
d. use the wood pallet machine press the raw material
You can purchase a whole production line or one of them.
5.Advantages of wood pallets:
1.Wood pallet produced by this machine is one-step molded. No need further process.
2.the wooden pallets are fumigation -free, inspection-free, visa-free.
3.it is water-proof and can keep well in water within 24 hours
4.the pallets have super bear capacity.
5.it can be recycled.
6. This machine is easy to install, operate and maintain. It has reasonable designation, can mold the pallet precisely.
6. Pictures of Compressed wood pallet making machine: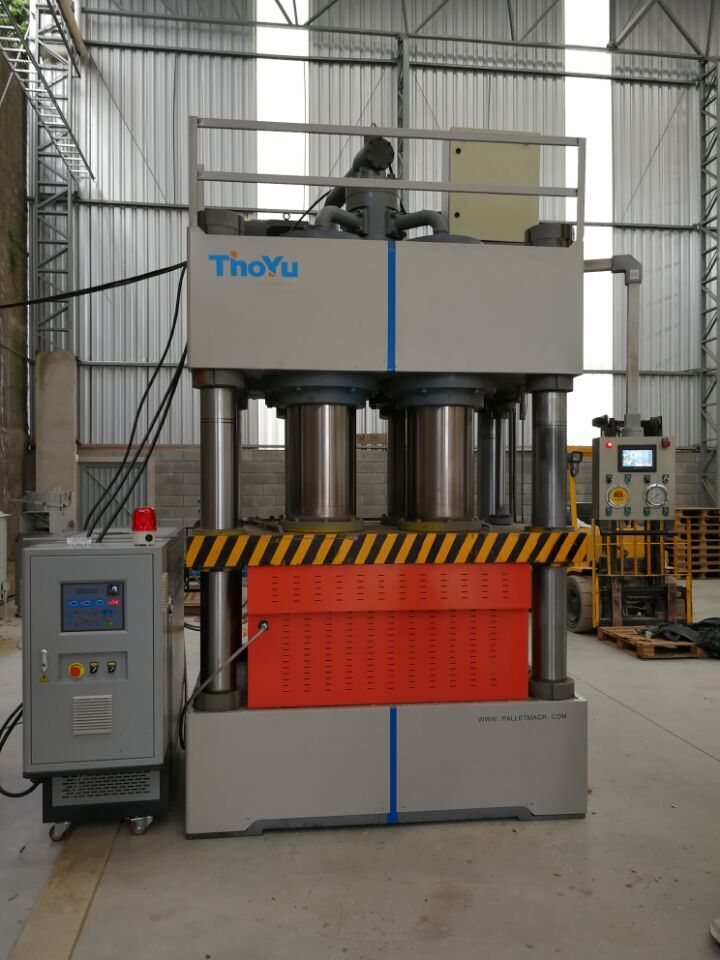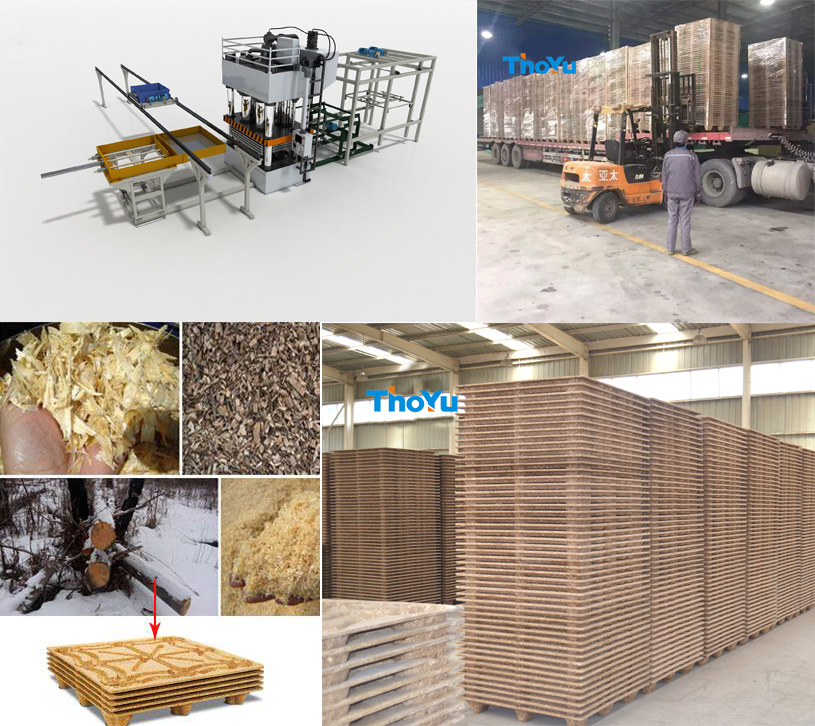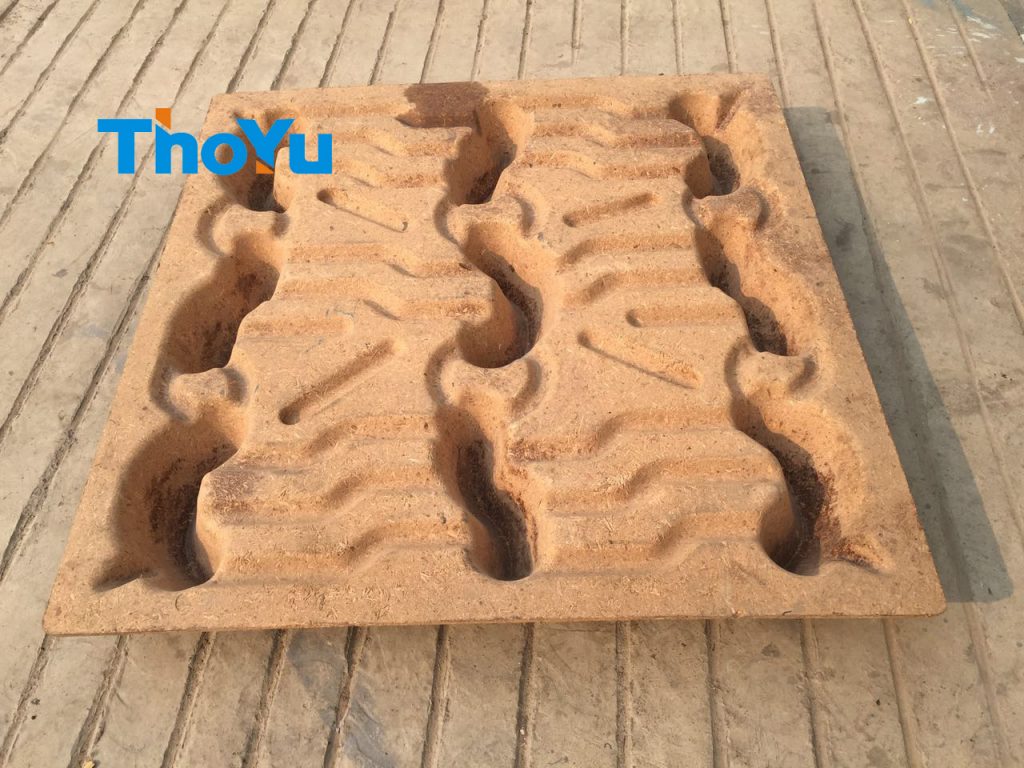 For the production line,there are mainly four machines:
1.Crusher or Wood shaving machine:
It is used for the raw materials in larger size.
Please use wood shavings and sawdust to make pallets. If the raw material is not very big, it is unnecessary to crush.
Click here show you crusher details .
2.Dryer machine
Drying the raw material to keep the 10%-15% moisture.
3.Gluing machine
Mixing the material together tighter for next step.
4.Compressed wood block making machine (main machine of the wood block production line)
Three types of models of the hot press machine
Click here show you compressed wood pallet making machine.
The biggest characteristics will create dust-free workshop after our improved.
Specifications
automatic wood pallet hot press machine/wood pallet making machine
1.good quality
2.high efficience.
automatic wood pallet hot press machine/wood pallet making machine
If you have any question or special requirements, please contact me directly.
QQ:1719065607
Whatsapp/weichat/Tel:+86 13733828553
Skype:miki_palletmach@163.com
Email: sales01@thoyu.com