The reorder of pressed pallet block machine from Tunisia is very surprised to Thoyu. And the Tunisian clients had ordered the whole automatic pallet block making production line at the early of this year. Besides, they just produced pressed pallet block with six months.
The Tunisian customer is the beginner in the wood working industry. And they visited our pressed pallet block machine factory last year. At the same time, they began pressed pallet block plant, included six sets of pressed wood pallet block machine, and corollary equipment such as wood chipping machine, wood crusher, rotary drum wood dryer, and glue mixer. Meanwhile, we also equipped with conveying equipment, which save the labor cost.
But they reordered more new moulds after half year operation. And they can supply pressed pallet blocks with 75*75 cm in abundance. If you want to buy pressed pallet blocks, you can contact us.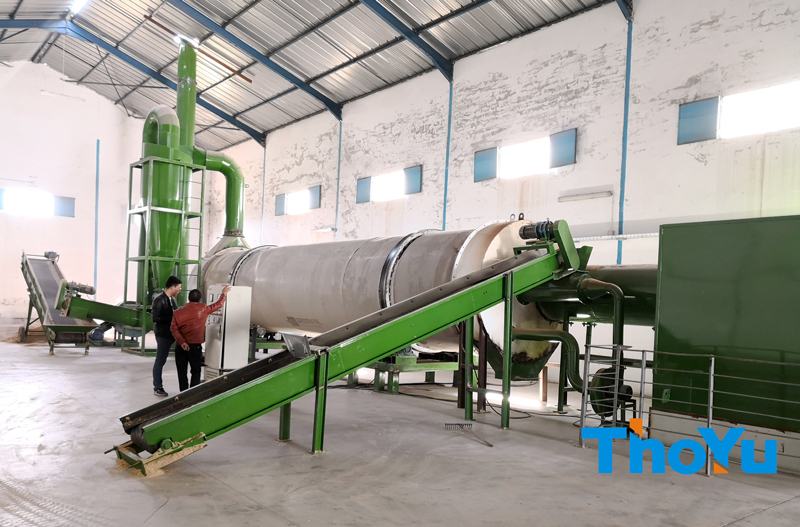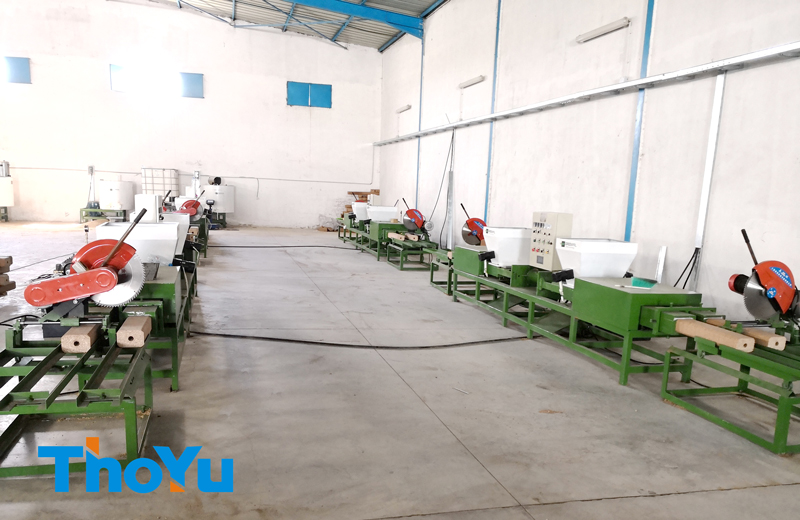 Pallet blocks are the essential parts for wooden pallets. And the pressed pallet block is better than the traditional wood block. The traditional wood block is made of log or timber, so the price is very high. Moreover, the timbers' price is up recently, so the price of pallet block is rising also along with them. However, pressed pallet block is made of wood waste. It not only solve the problem of wood waste disposal, but also gain more additional profit.
The raw materials of pressed pallet block are abundant. Ant they are sawdust and wood chips. At the same time, raw materials for pressed pallet block are waste wood, scrap of the wood, wood shaving, big chips, burned forest, wood board, branches, wood flakes, and waste pallets, and so on. Hence, they can reduce the production cost, and also get the return in the short time. In addition, the final pressed wood block is superior in performance.
Final pressed pallet block features:
Free fumigation and free quarantine. Because the pallet block is made by hot pressing, it is free fumigation.
Insect prevention, protection against termites and do not easy to burn.
"No-solid-wood" material according to international regulations for the treatment of timber packaging – ISPM 15.
No splitting. High nail retention resistance.
Small space required for storage.
Longer service life.
Very good safety for automatic pallet production and in computer-controlled high bay shelving warehouses.
Ready for installation. True to size with uniform moisture content.
Environmentally friendly timber product of natural coniferous chips and old timber/recycling material.
Meeting the E1 grade.
Customized sizes are available.
Characteristics of pressed pallet block machine:
Simple machine, and easy operation. One person could handle 3 sets of machine.
High efficiency. The capacity is more than 1200 pieces per hour.
Cross-section is completely vertical, reducing the previous cutting loss.
Setting the cutting length by entering the value, fully automatic, and suitable for the specifications of pressed pallet block.
Saving the production cost and enhancing the process of automation.
Pallet block machine could recycle the wood waste efficiently.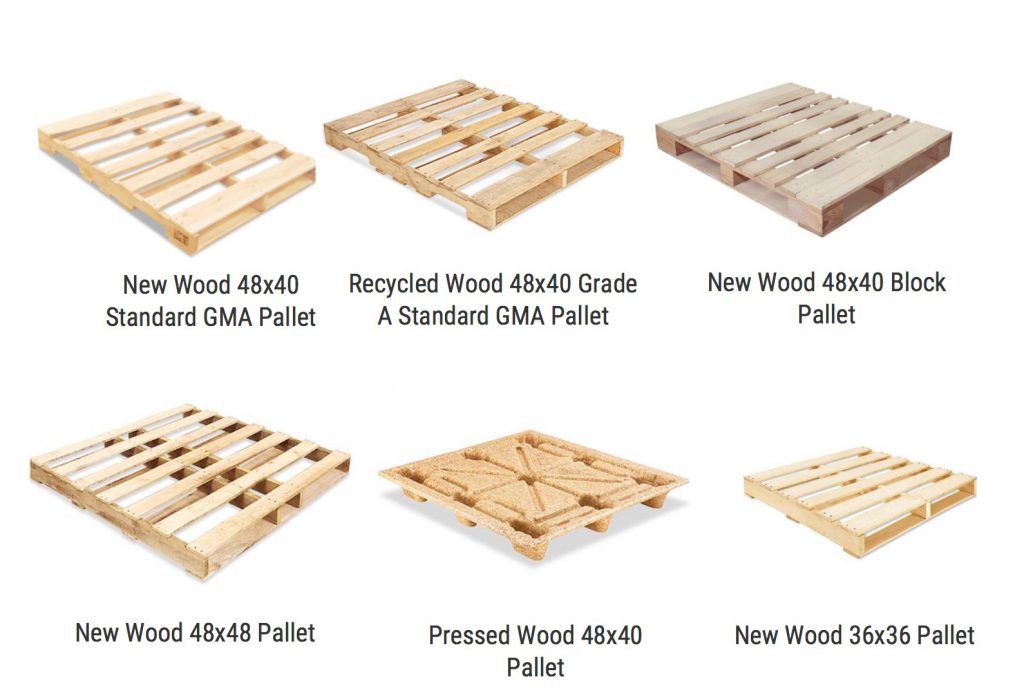 Thoyu had installed a number of pressed pallet block machines in many countries, such as Spain, Greece, Turkey, Tunisia, Romania, Dubai, Estonia, Ukraine, Mexico, Argentina, Peru, South Africa, Philippines, India, and Indonesia. What's more, we serve clients sincerely and also get win-win cooperate with the clients around the world.
Not only Thoyu supply good quality machines as a manufacturer but also supply good service. Every year we will visit our clients' pallet block factory to do normal maintenance and update our new technology.
In short, Thoyu recommend you superior pressed pallet block supplier. If you mention Thoyu when you buy pressed pallet blocks, you will get the better service and competitive price. Welcome to contact us, and we will reply you in 24 hours. If you want an immediate response, please call us Ann, 0086-371-61877373, or send email to sales01@thoyu.com