What's The Raw Material Of  Wood Chips Shaving Pallet Block Machine?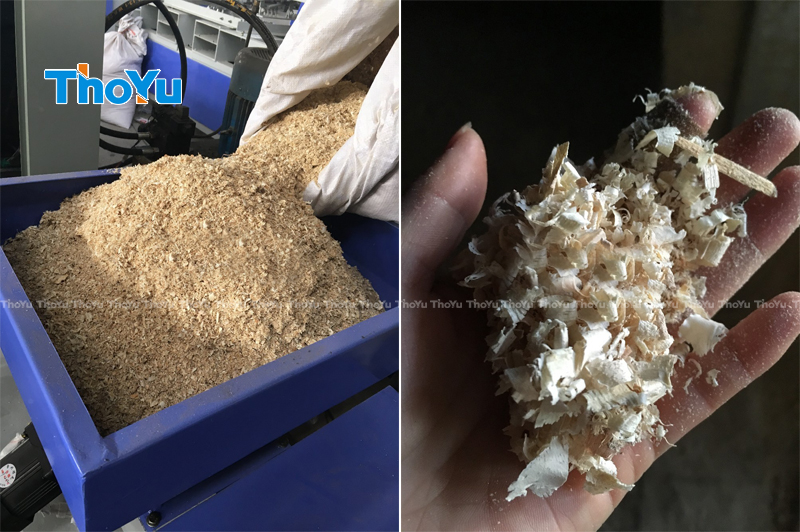 2.The production line

Crusher → Dryer → Glue mixer → Wood Chips Shaving Pallet Block Machine → Sawing equipment
3,The finished products:
a. High temperature, high pressure can press the materials into pallet one time, standard size, without metal materials in the pallets.
b. Pallets can be used in export package, free fumigation, and free quarantine; do not need any test before export.
c. Water proofs, insect prevention, and protection against termites, antisepticises and do not easy to burn. Strong bearing capacity, no deformation and can be reused.
d. Can be forked from four directions, easy to use the pallets.
e. Can be store in bulk, save room, easy to be transported.

What's The Features Of Wood Chips Shaving Pallet Block Machine?
1. when machine heating 20-30minuts can start working .Temperature reach   is 130-180 °c
2. The sawdust block's density is can adjustable .
3. There are have 4 heads ,6 heads and 8 heads and so on
4. Different heads can customize different size's sawdust block .
5. The machine can make different shape sawdust block .In the sawdust block centre can making a hole or not according your demand.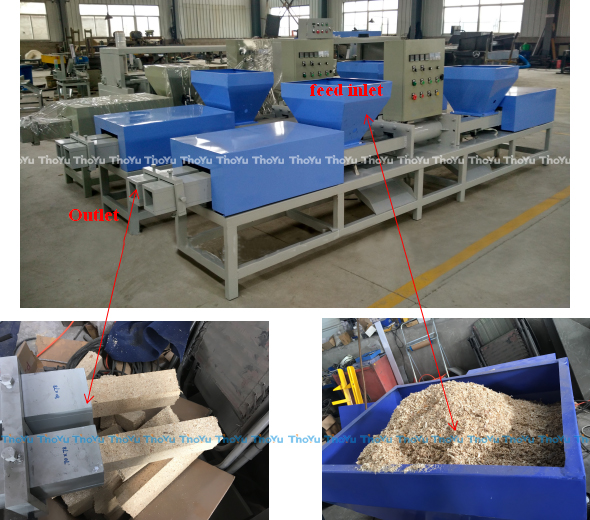 What's  The Parameter Of  Wood Chips Shaving Pallet Block Machine?
Model

Length and width of block

Power (kw)

Production efficiency(m³/24h)

Dimension with saw(m)

Weight (kg)

TYS

75-145mm

14.26

2-3

8*0.6*1.5

1000

TYD

22.26

4-6

8*0.7*1.5

1500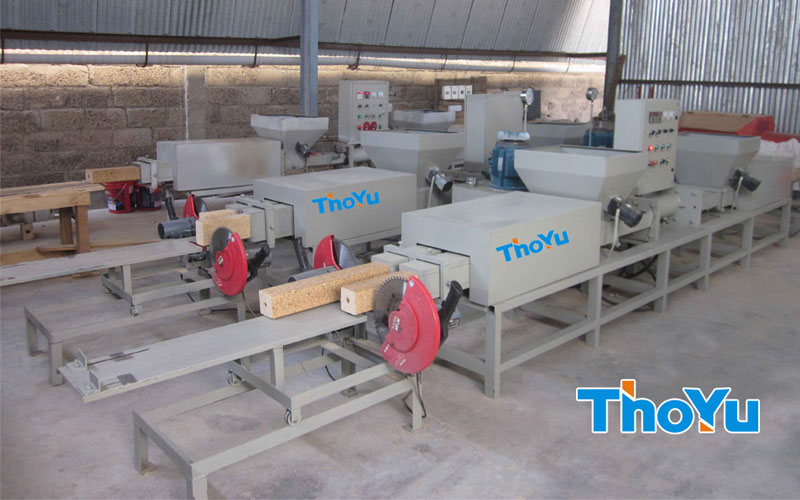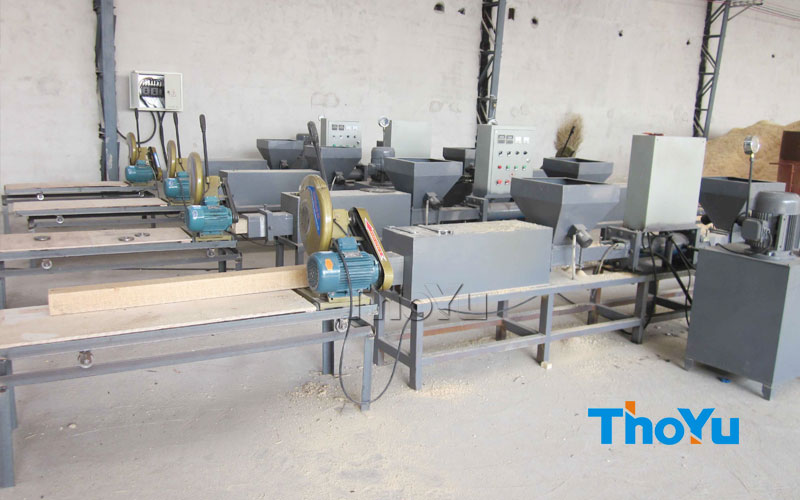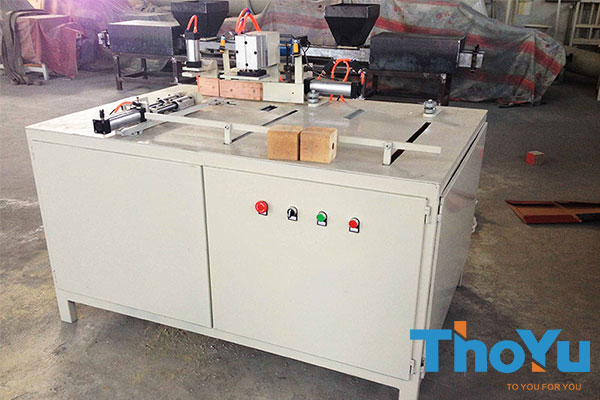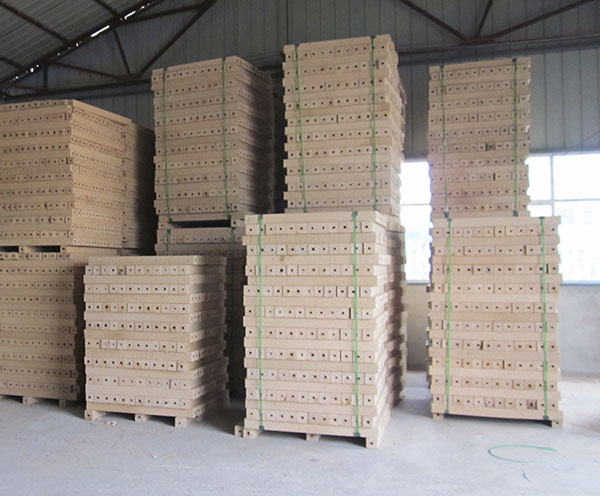 Email: sales01@thoyu.com
Tel: 0086-371-61877373
Address: Room 1602, No.9 Building, E-commerce Industrial Park, Changchun Road and Dongqing Street, Gaoxin District, Zhengzhou, Henan.
http://woodwasterecyclingmachine.blogspot.com/2018/04/2018-making-cutter-hot-press-shaving.html