wood pallet block making machine is a wood working machine to produce wood blocks used for wood pallet,which also called wood block machine,pallet block machine.
The material must be wood sawdust,the size must be 3-5 mm,the moisture must less than 12%.
Inside combination Power: 1.76Mpa
vertical bear power: 1950N
horizontal bear power: 1600N
The wood block size can be customized according to your needs.Size range from 20 mm to 145mm and 90*90mm,100*100mm are the common styles.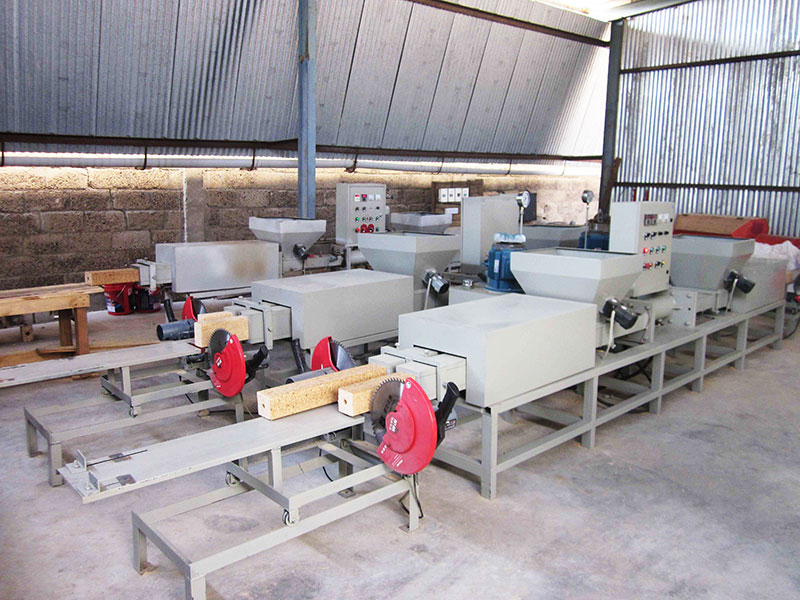 Features of wood pallet block making machine
1. High temperature, high pressure can press the materials into pallet one time, standard size, without metal materials in the pallets.
2. Pallets can be used in export package, free fumigation, and free quarantine; do not need any test before export.
3. Reasonable design of the structure, high performance.
4. According the European standard, biodegradability.
5. Water proofs, insect prevention, and protection against termites, antisepticises and do not easy to burn.
6. Strong bearing capacity, no deformation and can be reused.
7. Can be forked from four directions, easy to use the pallets.
8. Can be store in bulk, save room, easy to be transported.