wood sawdust block making machine is used to make wood sawdust block which is used for wood pallet,the final products can be with holes or without holes.The process is using raw material such as waste wood chips and wood shavings , with the helping of dryer machine and glue mixer, then to make the wood sawdust block by hot pressing.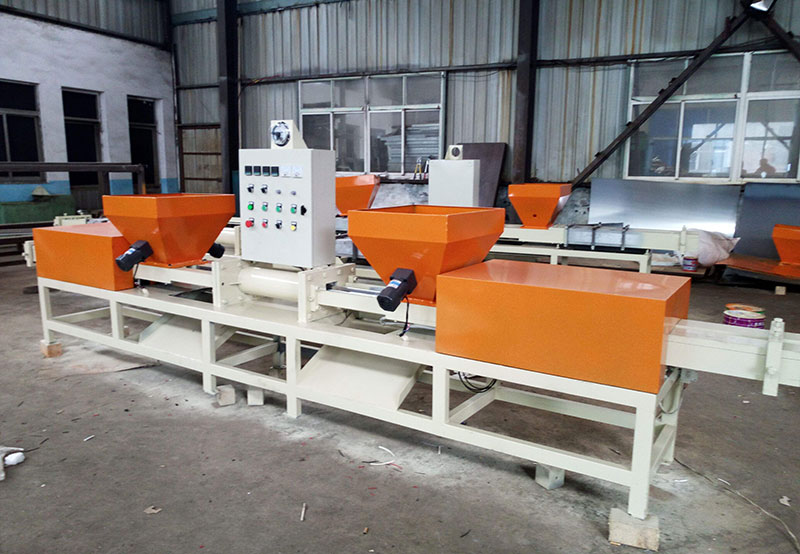 The heating style of wood sawdust block making can be electric or conduction oil heating.
wood sawdust block making machine features
flat, smooth and artistic surface,
good waterproof(it should not disintegrate after 48 hours in the water,and wind, sun) the nail force strong.
you can made different sizes according to customer specifications and requirements,export inspection exemption fumigation free, formaldehyde release a quantity .
The products conform to the national standard, which combined strength of 1.07 mpa, grasps the screws force vertical for 1590 N, parallel for 1660 N which is the ideal material for fumigation-free wood tray holder (feet pier, a leg).
Fumigation-free, non-heat treatment,product is mainly used in place of the foot pier in the pallets logs.
wood sawdust block making machine parameters
| | | | |
| --- | --- | --- | --- |
| Model | 2 heads | 4 heads | 6 heads |
| Mold size | customized | customized | customized |
| Power(kw) | 16 | 19 | 24 |
| Capacity(m2/24h) | 2-3 | 4-5 | 6-8 |
| Dimension(mm) | 4800*500*1300 | 4800*760*1300 | 4800*900*1300 |
| Weight(kg) | 1300 | 1500 | 2200 |
Anyway,you can choose automatic wood sawdust block cutting machine,this machine is used to cutting wood sawdust strips to wood sawdust blocks.which is fully automatic operation.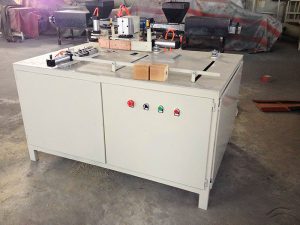 ThoYu pallet machinery ongoing research seeks to further increase the understanding of the relationships between the design and performance of wood pallets and the entire unit load, to obtain even greater resource efficiencies in the future.
Need a custom box? presswood pallets and cases to your specification:Just send us the size… It's simple and fast!Get a quote before you order, normally the same working day.
ThoYu provides you semi-automatic and fully automatic wooden pallet production line. What's more, you also can produce different types of pallet according to your need. At the same time, one set of 
wooden pallet machine
equips with one set of the mold. If you want to produce different pallet, you just change the mold only.