Recycling is the solution to the waste wood industry–wood pallet machine from ThoYu
In this way, we have Wood Pallet Machine as our excellent product, our products can help those who need our Wood Pallet Machine urgently.
Are you looking to start a pallet recycling business or Pallet manufacturing business ? Here are some of the basics you will need to launch your pallet recycling business,Waste wood to finished molded tray, a total of seven steps:
step 1: gather the materials containing wood fiber and eliminate the impurities or waste wood pallets, then chip to chips.
Step 2: crush the materials containing wood fiber.

Step 3: dry the crushed materials to 5% moisture content.

Step 4: evenly mix the dried materials with glue according to the certain proportion.

Glue Mixer
Step 5: fill the mixed materials into the mould and press.
Step 6: keep pressing for about 7 minutes.
Step 7: automatically discharge the final pressed wood pallet.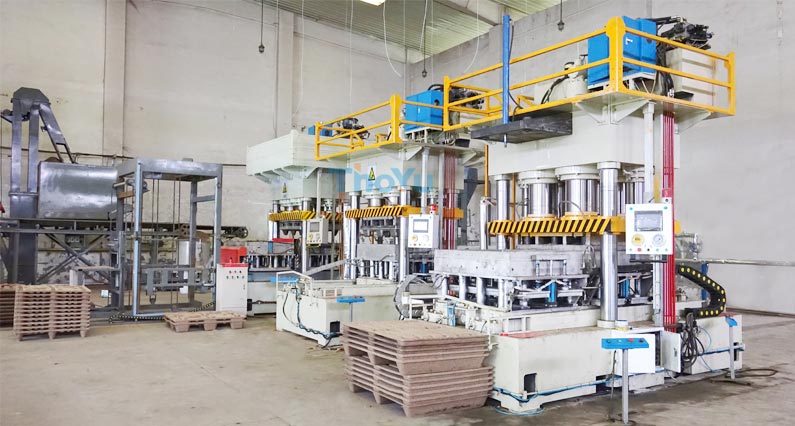 wood pallet machine from thoyu
Finally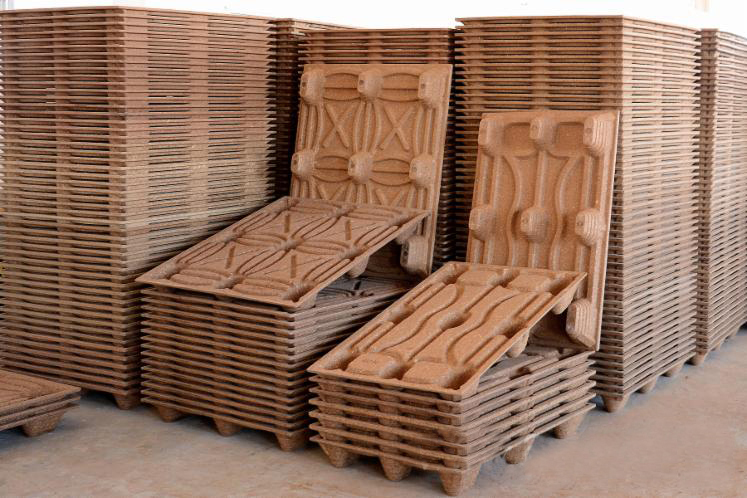 Thoyu is successfully enlisted amongst the renowned manufacturers and suppliers of a quality assured assortment of Compressed Wood Pallets, Wood Plastic pallets and Wooden Pallets. Under these categories we also provide Molded Wood pallets, Compressed Wood Pallets, Wood Plastic Composites and many more. Widely acclaimed and cherished across the nation for their superb strength, longer working life, durable finish, less maintenance and premium quality, our provided range of products is manufactured under the guidance of our skilled professionals to retain their quality and efficiency. Developed as per the global quality guidelines, our offered products can also be availed in varied modified options as per the necessities of the patrons. We also provide Installation Services.
Finally, Thoyupallets strives to develop wood pallet machine, keeping price increases as low as possible, and achieving high quality, high yield targets. If you have any questions, comments or would like to continue discussions, we recommend that you contact us at any time. Our email is sales01@thoyu.com. Looking forward to your message.