Serving All Your Pallet Needs
We pride ourselves in the timely delivery of quality pallets through fine-tuned manufacturing and transportation.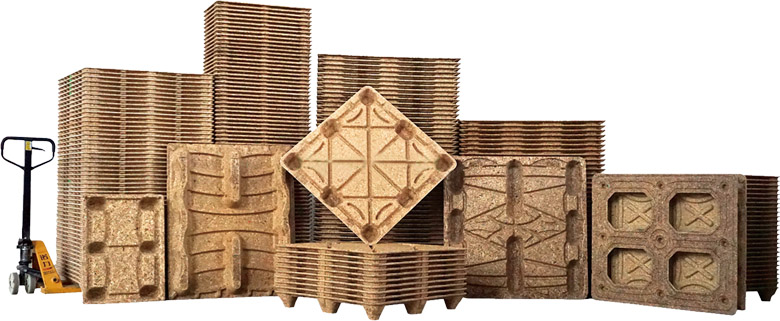 Why Choose ThoYu Pallet?
RELIABLE
We have approximately 100 Trailers on the road – centrally coordinated and in constant communication. Over 600K recycled pallets delivered on-time, on-schedule each month. We guarantee on time delivery.
COMPETITIVE
Our operational efficiencies allow us to be competitive while delivering exceptional customer service. We are constantly improving how we engineer the custom solutions for our clients. Good is never good enough.
RESPONSIVE
We offer delivery within 24 hours. Our teams assume collective accountability for their actions. We excel at meeting challenging commitments as we achieve total customer satisfaction.
More profitable Way, Turn Wood Waste into Pallet in Wood Recycling Industry
It is very simple project that turning wood waste into pallet in wood recycling industry. At the same time, it can gain more money to produce compressed wood pallet. While, ThoYu is the professional manufacturer of compressed wood pallet machine. And we have more than 15 years of production experience. Plus, ThoYu also can provide the whole plan of pallet in wood recycling industry.
If you are interested in wood recycling, please contact us via email sales01@thoyu.com