Specialty Pallets
We pride ourselves in the timely delivery of quality pallets through fine-tuned manufacturing and transportation.
Key Benefits
Cost savings can exceed 30% over new pallet costs

 Reasonable lead times

 Structurally proven to perform as designed

 Sturdy, quality materials

 Reduces Carbon footprint

 Reduces new lumber usage

Molded presswood pallet in line with Aqsiq "Outbound cargo wood Packaging inspection treatment measures" and the International Plant Protection Convention Plant Quarantine International Standards (ISPM15), exemption from fumigation, can be directly exported.

Remanufactured Pallets
A custom-made pallet using all recycled materials. We manufacture pallets to your specifications out of recycled wood. These pallets reduce your cost in comparison to new or Traditional pallets. Remanufactured pallets are environmentally friendly and allow us to reuse material that might otherwise contribute to our nation's landfills without our services.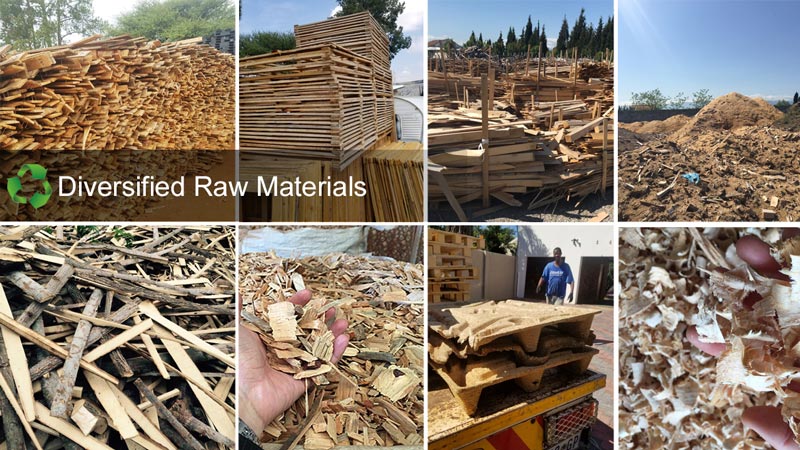 More profitable Way, Turn Wood Waste into Pallet in Wood Recycling Industry
It is very simple project that turning wood waste into pallet in wood recycling industry. At the same time, it can gain more money to produce compressed wood pallet. While, ThoYu is the professional manufacturer of compressed wood pallet machine. And we have more than 15 years of production experience. Plus, ThoYu also can provide the whole plan of pallet in wood recycling industry.
If you are interested in wood recycling, please contact us via email sales01@thoyu.com