95% wood pallets are recycled by presswood pallet making machine
Ninety-five percent of wooden pallets in the U.S. are being recycled instead of sent to landfills as DCs and landfill facilities increasingly choose to repair, resell, or grind up the old pallets for mulch, according to a study released March 29.
Both types of facilities have cut the number of pallets entering their landfills by 86 percent since the last measure in 1998, according to the study. This is due to factors like heightened environmental awareness, limited disposal space, and a desire to be more waste-efficient, the researchers found.
The increased recycling of pallets happens both at the industrial sites that originally receive them and at the landfills where many pallets wind up, according to study co-author Brad Gething, the NWPCA's director of science and technology integration. Workers at both types of sites stockpile the used pallets, selling those still in good shape to brokers who then repair and re-sell them. Meanwhile, the older pallets are ground up into wood chips that can be used for landscape mulch, animal bedding, or biofuel.
Between 1998 and 2016, the proportion of MSW landfill facilities performing this practice rose from 33 percent to 62 percent of facilities, and the C&D facilities increased from 27 percent to 45 percent, according to study co-author Laszlo Horvath, an assistant professor at Virginia Tech. Overall, the number of wooden pallets sent to landfills in MSW and C&D landfills dropped to 25.39 million from 178.5 million over the same period, the study found.
Another reason that recycling has increased in popularity is that brokers make it easy for warehouses and other industrial sites to participate, Horvath said in an interview. Brokers often park a trailer at a warehouse or factory, filling it with old pallets and sending a truck to pick it up about once a week, he said. They pay warehouses for the used pallets, offering prices that vary with demand. Prices range from about $1 per pallet around the Blacksburg, Va., region to $3 to $4 per pallet around Charlotte, N.C., Horvath said. The brokers then repair broken pallets and re-sell them for as much as $7 apiece, while pallets too damaged for repair are fed into a wood chipper.
One shortcoming of the pallet recycling model is that brokers typically collect used pallets only within a 100-mile radius or so, since the fuel costs required for long-distance hauls would quickly overcome their profit margin, Horvath said. Warehouses located too far from a recycler can buy their own wood chippers and sell the mulch without a middleman, but few facilities find that investment worthwhile, he said.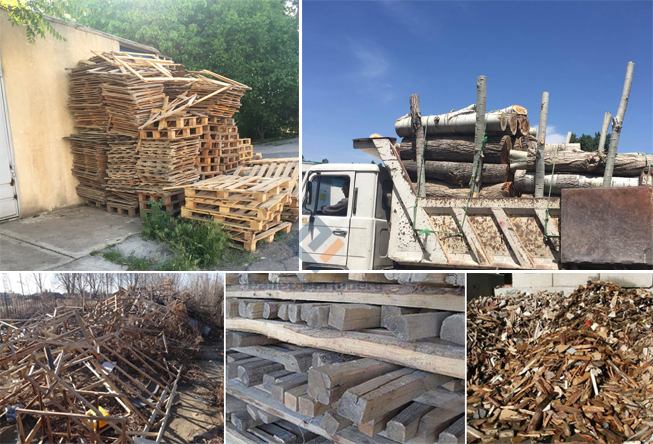 Presswood pallet making machine produced by ThoYu Machinery is green and eco-friendly. And more and more customers global import presswood pallet making machine from our factory.
In nowadays, people pay more attention to environmental problem than ever before. When people buy presswood pallet making machine, they will also take environmental problem into consideration. ThoYu Machinery is the professional presswood pallet making machine manufacturer in China with rich experience.
During these years, our technological level has big improvement. Presswood pallet making machine produced by our factory is green and eco-friendly. What's more, presswood pallet making machine of ThoYu Machinery works without noise and pollution. Therefore, presswood pallet making machine is the ideal equipment for the production of the compressed wood pallet. Through many years of production practice, it was proved that presswood pallet making machine of ThoYu Machinery can work with low energy consumption, stable performance, and high production efficiency. ThoYu Machinery also can design various moulds according to different specifications.
Presswood pallet making machine uses the waste wood, bamboo, wood shavings, sawdust, wheat straw, bagasse, and waste materials from the furniture factory, after crushing, drying and adding glue, the materials was conveyed to the hot press machine. Then the pallet was molded by presswood pallet making machine with a hot compression molding process, which involves a high pressure and high temperature. The whole presswood pallet production process is eco-friendly and no pollution and can be recycled to the environment.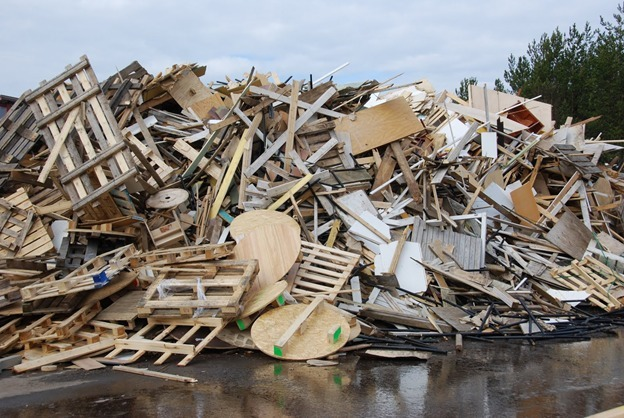 ThoYu pallet machinery ongoing research seeks to further increase the understanding of the relationships between the design and performance of wood pallets and the entire unit load, to obtain even greater resource efficiencies in the future.
Need a custom box? presswood pallets and cases to your specification:Just send us the size… It's simple and fast!Get a quote before you order, normally the same working day.
ThoYu provides you semi-automatic and fully automatic wooden pallet production line. What's more, you also can produce different types of pallet according to your need. At the same time, one set of 
wooden pallet machine
equips with one set of the mold. If you want to produce different pallet, you just change the mold only.