Thoyu pallets has set an ambitious course to achieve Zero Waste of Resources by the year 2030. This means that discarded materials that have value will not be managed as waste, but rather as resources that can be reused or recycled. Much of what we throw away still has value.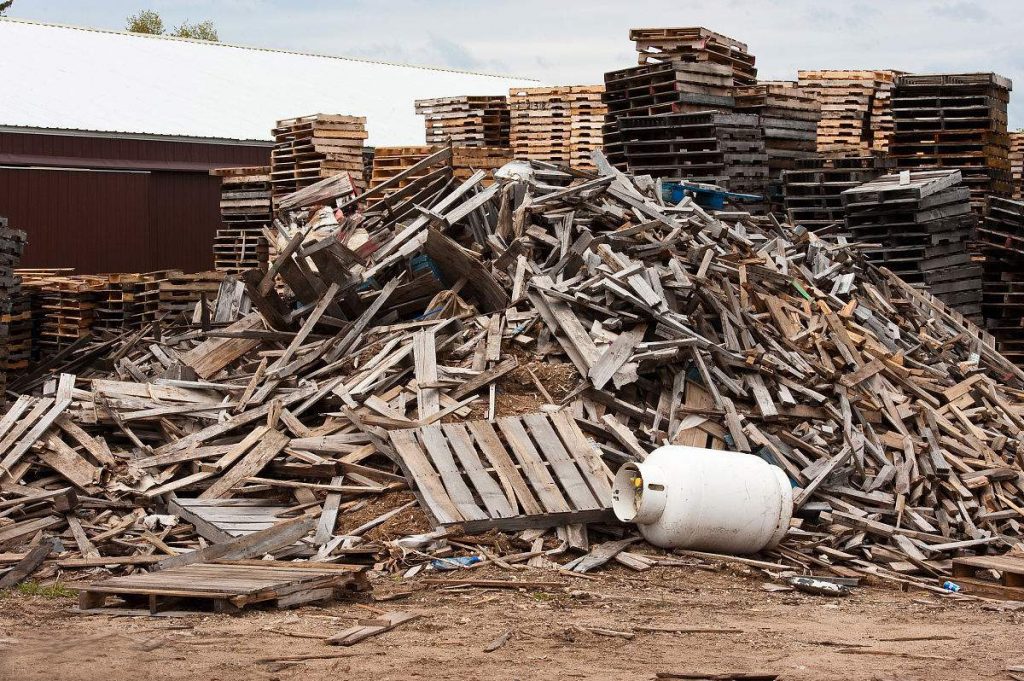 Over half of what we throw away is recyclable:
–Aluminum and Tin Cans
–Electronics
–Food Scraps and Compostable Paper
–Glass
–Mercury-Containing Products
–Metals and Appliances
—Plastics
–Recyclable Paper
–Textiles
—Wood
–Yard Waste
–Non-Recyclable materials
What happens to my recyclables? Materials collected for recycling in china become new products, many of them manufactured locally. This 8-minute video shows how the recycling waste wood loop works: from collection to remanufacture to new product.
More profitable Way, Turn Wood Waste into Pallet in Wood Recycling Industry
It is very simple project that turning wood waste into pallet in wood recycling industry. At the same time, it can gain more money to produce compressed wood pallet. While, ThoYu is the professional manufacturer of compressed wood pallet machine. And we have more than 15 years of production experience. Plus, ThoYu also can provide the whole plan of pallet in wood recycling industry.
If you are interested in wood recycling, please contact us via email sales01@thoyu.com