Wood Pallet Board Chamfering Machine|Wood Pallet Board Milling Machine
Wooden pallet chamfer machine is mainly used in wood pallet production line. Before nailing the pallet, the wood chamfer-making machine is needed to chamfer the edge of the bottom stringer of the wooden pallet. The chamfering needs to be completed before nailing by the nailing machine. The wooden pallet after being chamfered can be easily supported by the forklift fork to prevent the pallet from being damaged due to the operation error of the forklift. The machine is mainly used for chamfering solid wood, which can prolong the service life of wood pallets. The wood pallet chamfer machine makes chamfer on the deck board of pallet, automatically chamfer two sides. The chamfer size and location are adjustable. Parameters can be set on the control screen of the machine. Our chamfer is PLC control, thus the chamfer dimension can adjust by your need.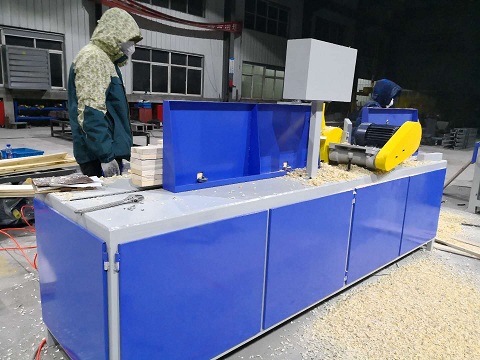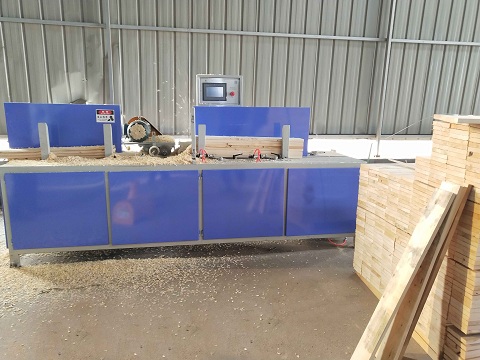 How the wood pallet chamfer making machine works
When the equipment is running, the worker puts the whole piece of wood on the operating table. When placing the wood, you need to pay attention to the wood in the discharge chute of the machine operating table to prevent the wood from shifting during the process of chamfering. The wood will be pushed forward to the cutting blade at a constant speed along with the running of the chain. The machine's blade rotates and mills the edge, and the wood milled out of the side is sent out with the running chain to complete the chamfering.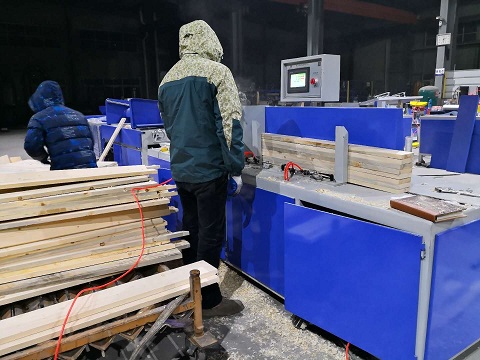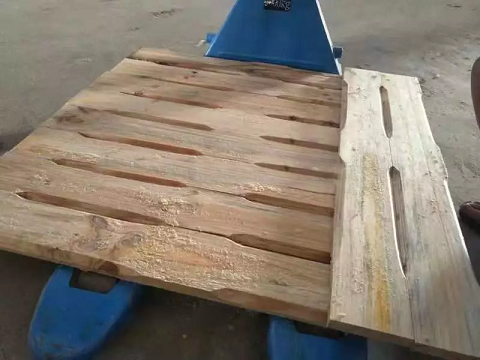 Features of wood pallet chamfer making machine
The size of the chamfer can be adjusted. You can enter the value on the control panel of the machine to adjust the chamfer of wood materials of different lengths.
2. With automatic control, the Wooden pallet milling machine is safe to operate. During the entire operation, the cutting tool cannot be touched by the worker's fingers.
3. The cutting size is accurate, the cut surface of the cut wood material is smooth and the size is the same.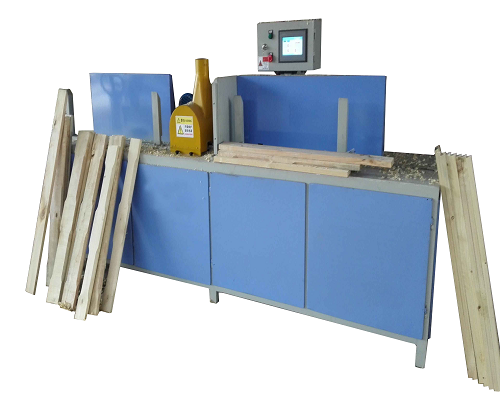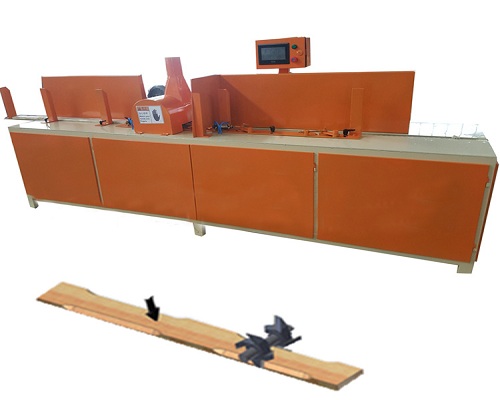 Wooden pallet chamfer machine parameters
| | |
| --- | --- |
| Air pressure | 0.6MPA-0.8MPA |
| Knives | Welded alloy knife |
| Type of chamfer | Single chamfer, double chamfer |
| Low-voltage electrical appliances | CHNT SCHNEIDER |
| Accessories | High-quality components |
| Dimensions | 2000*1200*1600mm |
| Motor Power | 7.5KW |
| Voltage | 380V/220V |
| Pressing method | Pneumatic control |
| Efficiency | 500-700PCS/h |
What can we do for you
We are a professional manufacturer of wooden pallets and can provide you with a full set of solutions. The pallet deck board chamfer machine is mainly used in the solid wood pallet production line. In production, we can provide you with the corresponding machine to realize the processing of the whole production line. For example, wood cutting machines, pallet stringer slotting machines, pallet nailing machines, each machine can be customized according to your needs. If you want to know more about pallet machinery, please consult us.
Related pallet machines