Wooden pallet stringer slotting machine| Automatic slotting machine
Wood pallet slotting machine is a piece of special equipment for Slotting stringers in wooden pallets. This machine is mainly used in American wooden pallet production lines. Because the longitudinal beams on both sides of the American pallet are wooden boards, the forklift can only enter the fork in two directions during cargo transportation. Slotting on the American pallet support beam is convenient for forklift operations, and at the same time, the forklift can enter the fork in four directions. The automatic slotting machine is mainly used for automatic grooving, grooving, milling, and digging of wooden pallet stringers; it can simultaneously open double grooves with smooth grooves and consistent sizes.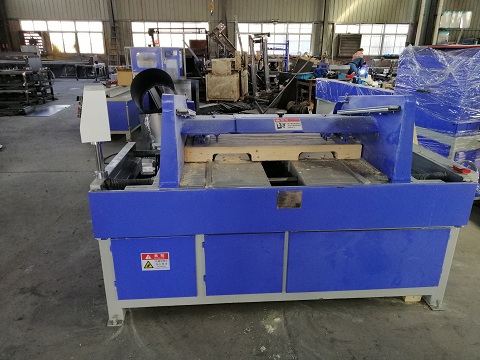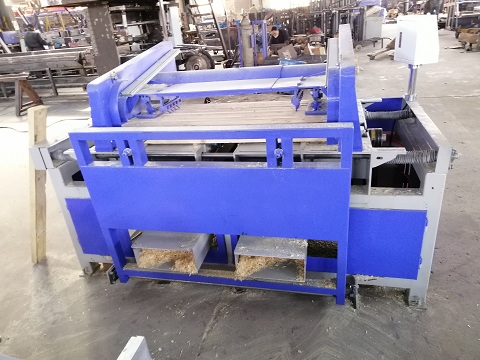 Wooden pallet slotting machine application
The automatic wood pallet slotting machine belongs to the woodworking machine. It is suitable for the slotting process in the production process of American wood pallets. This equipment is a machine designed by our company according to the grooving process and actual application requirements. Based on customer feedback, we continue to improve this wood pallet stringer slotting machine. According to the requirements of wooden pallet production, the parameters of the wooden pallet slotting machine are optimized, which effectively improves the working efficiency of the machine, and the production capacity greatly exceeds the manual efficiency.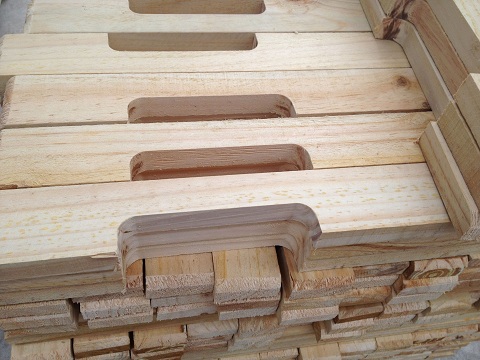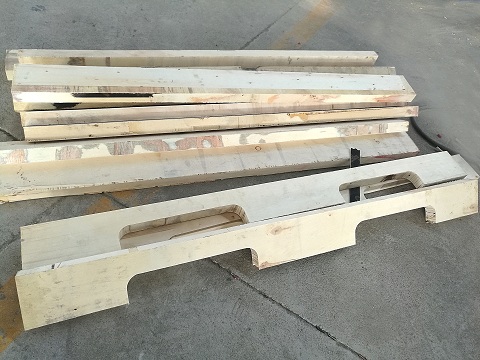 Performance characteristics of wooden pallet slotting machine
The cutter head of the automatic wooden pallet digging machine is made of cemented carbide, which has a series of excellent properties such as high hardness, wear resistance, high strength, heat resistance, and corrosion resistance, which can ensure the long-term use of the machine;
2. The wooden pallet slotting machine is equipped with a reliable safety protection device, and workers do not need to touch the cutter during operation, and the safety performance is high.
3. The slot made by the slotting machine is smooth, standard size, high precision, and the depth of the slot can be adjusted.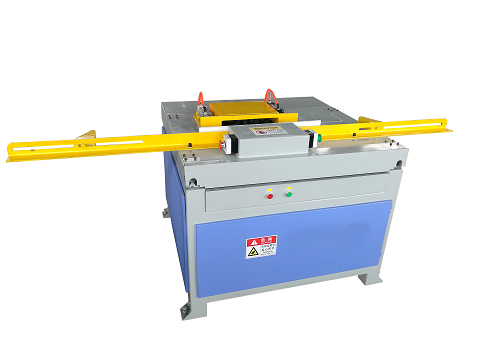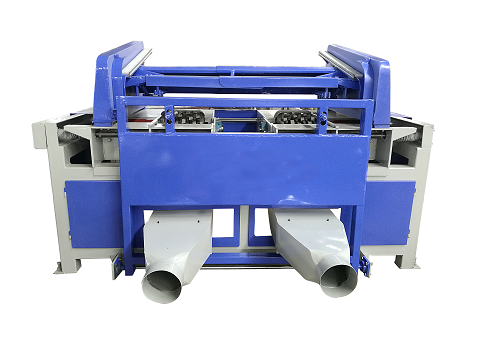 Working process of slotting machine
It is necessary to set the specifications of slotting before the operation of the machine. Put the wooden board into the feeding slot of the machine, and turn on the machine after confirming that the wooden board is clamped tightly. The cutter of the machine starts and automatically pushes the wood forward to the groove cutter.
Detailed parameters of the slotting machine
| | | |
| --- | --- | --- |
| | Pallet String Slot Making Machine (Single Slot) | Pallet String Slot Making Machine (Double Slot) |
| Motor power | 7.5 kW | 22 kW |
| Weight | 300 kg | 860 kg |
| Overall dimension | 1100*900*900 mm | 2000*1200*1600 mm |
| Capacity | 400 pieces/h | 1800 pieces/h |
| Stringer length | ≤1800 mm | ≤1400 mm |
| Stringer width | 80 mm | 80 mm |
| Stringer thickness | 40-60 mm | 40-60 mm |
| Slot depth | 30-45 mm | 30-50 mm |
| Slot width | 200-230 mm | 200-230 mm |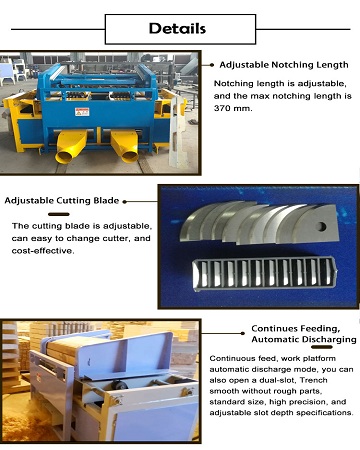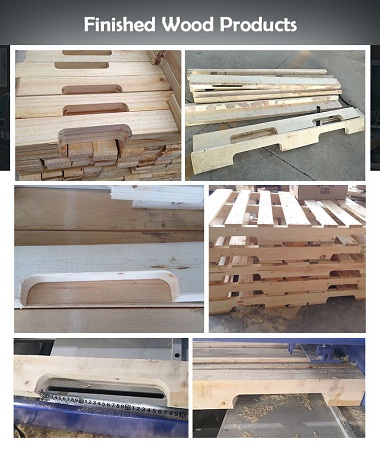 Related Products